Today some grease arrived which was the last stuff I was waiting on to move forward with removing the 6-speed and putting it onto the Silver car's engine.
I set the engines up next to each other and supported them the best I could so that they were secure and also so that moving the transmission from one motor to the other would hopefully not be too difficult.
The transmission came off the Santorin cars motor pretty easily.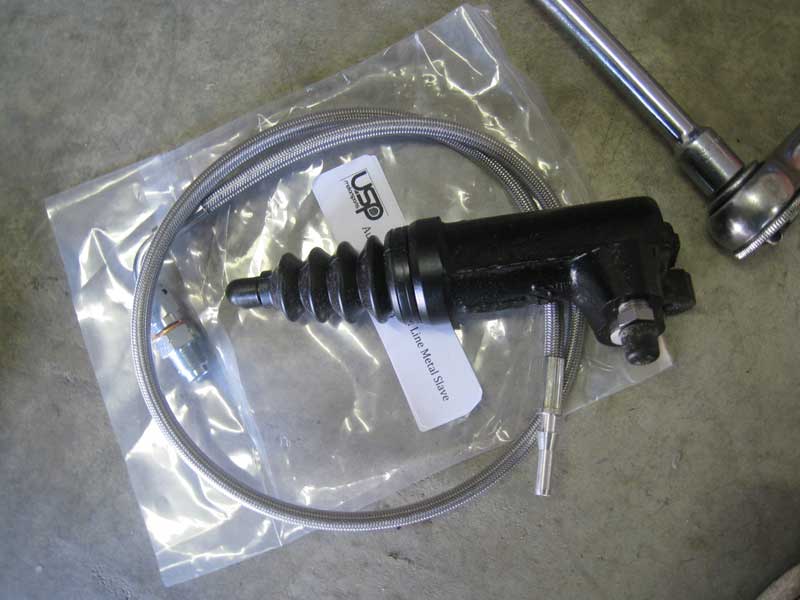 I decided that while I had everything apart I would install a metal slave cylinder along with a stainless steel line.  Routing this line would be a major pain if the motor were in the car so now was the time to make the swap.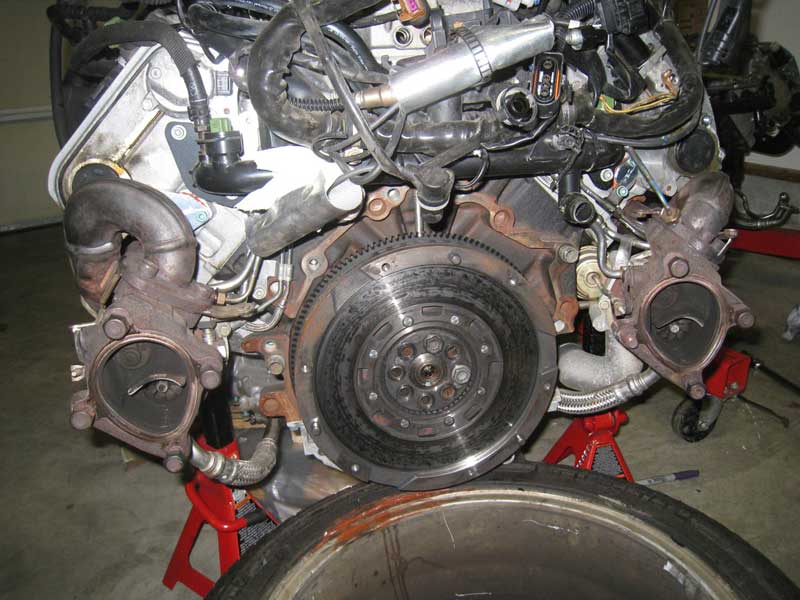 Removing the clutch was straightforward and not very difficult.
The flywheel came off pretty easily as well though it took some force to loosen the bolts.
For re-installing the flywheel I used the handle from my floor jack to get some extra leverage when torquing the bolts to 44 ft-lbs plus 180 degrees.  This worked well and did not require much force on my part to tighten the bolts properly.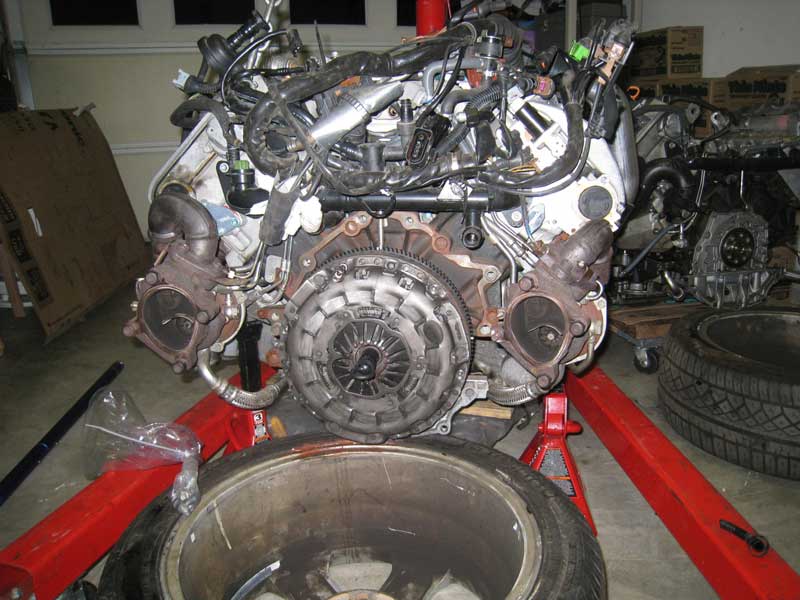 The clutch went on without any problems.
The motor and transmission were at good heights relative to one another and via the jack I was able to adjust the angle of the transmission so that was positioned properly relative to the engine.  Some additional tweaking with the engine support bar allowed me to rotate the motor slightly so that all of the bolts lined up with their respective holes.  From there is was just a matter of pulling the transmission slightly forward and wiggling it a little so that it joined properly.  This went very smoothly and all that was left to do was tighten up the bolts.