Shown below are the results of flow testing on the Evolution Racewerks B5 S4 intercoolers.  The bars on the chart show the approximate flow region for some common vehicle turbocharger options.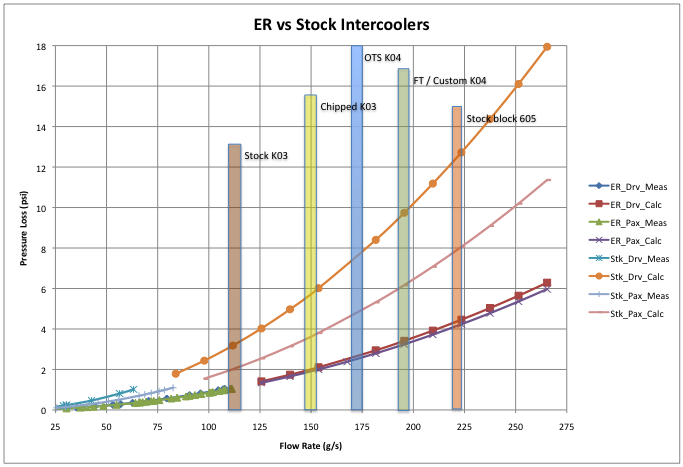 The legend nomenclature is, intercooler type (ER, Stk), side of vehicle (driver or passenger), and measured or extrapolated data (Meas, Calc).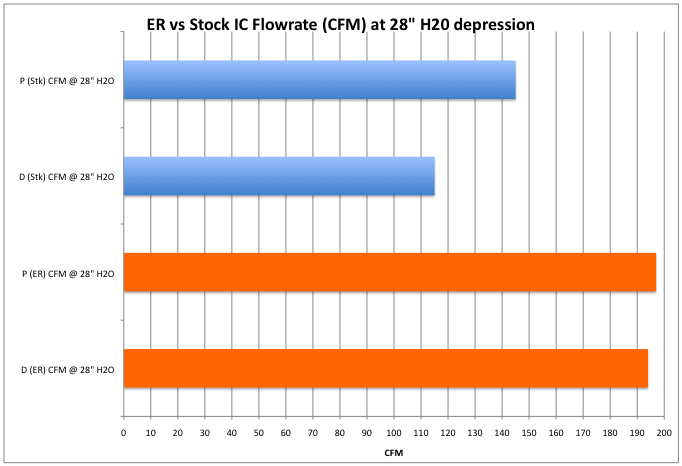 Note: For the sharp eyed observer who notices that the passenger side stock IC is shown outflowing the driver's side, where in the Stock IC Flow Test page the outcome is reversed, this is because the Stock IC Test page has the two intercooler labels reversed from how they should be.  The passenger side IC has the smoother inlet end tank.  Also, the CFM readings have changed slightly with the use of a 630 CFM orifice plate and a more precise calibration of the bench.  The passenger side CFM rating increased from 140 to 145 CFM and the driver's side IC increased from 105 to 115 CFM.