Some warmer temperatures made for an opportunity to record boost onset from the Turbo Concepts Stage 1 turbo's to compare with readings made during a cooler time of the year.
Readings were made by going WOT from a number of different starting engine speeds.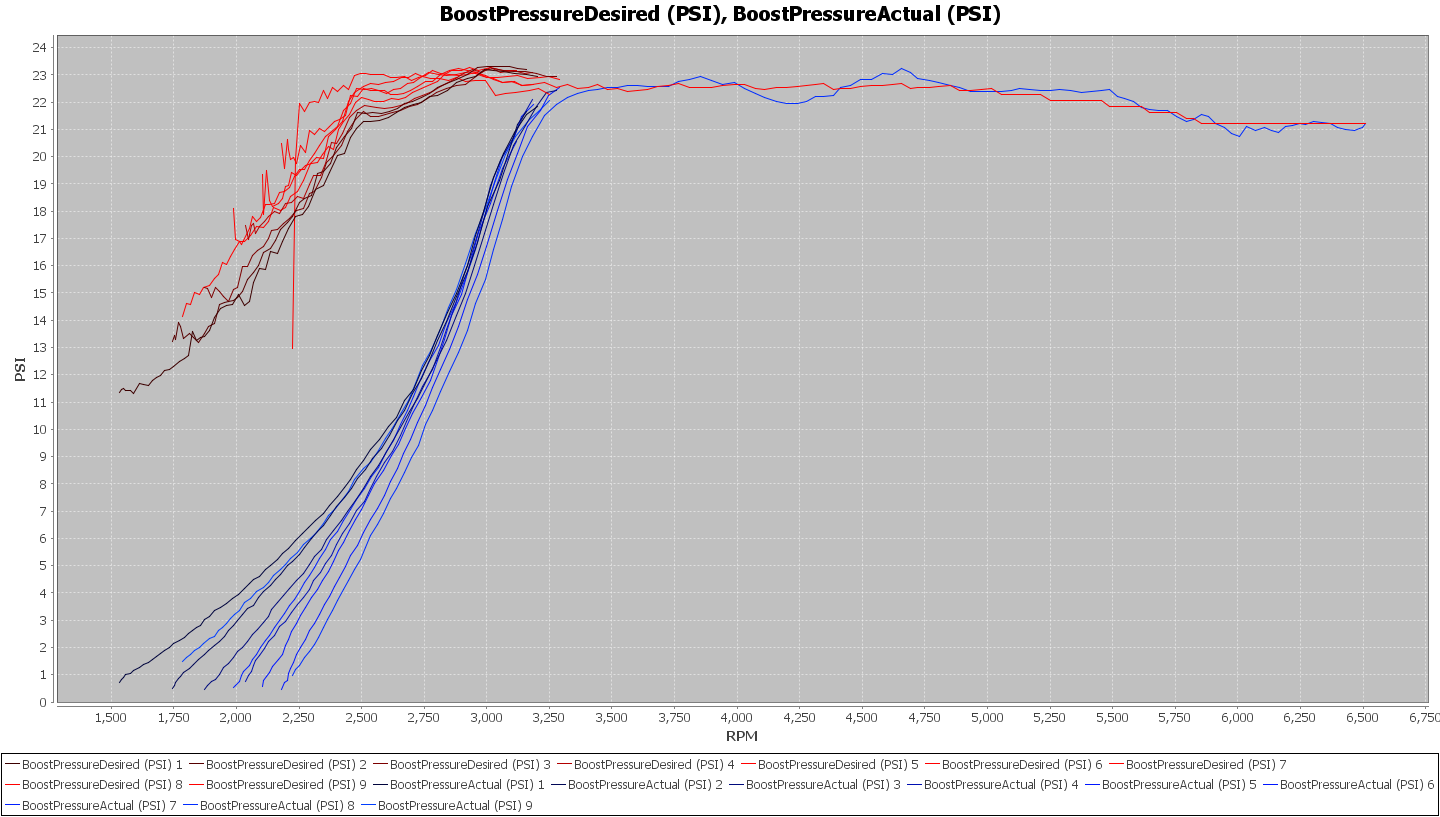 Shown below is a compilation of all the data of this type that I have on the TC Stg1 turbo's with the 85 degF data, which I recorded today, connected by a solid line.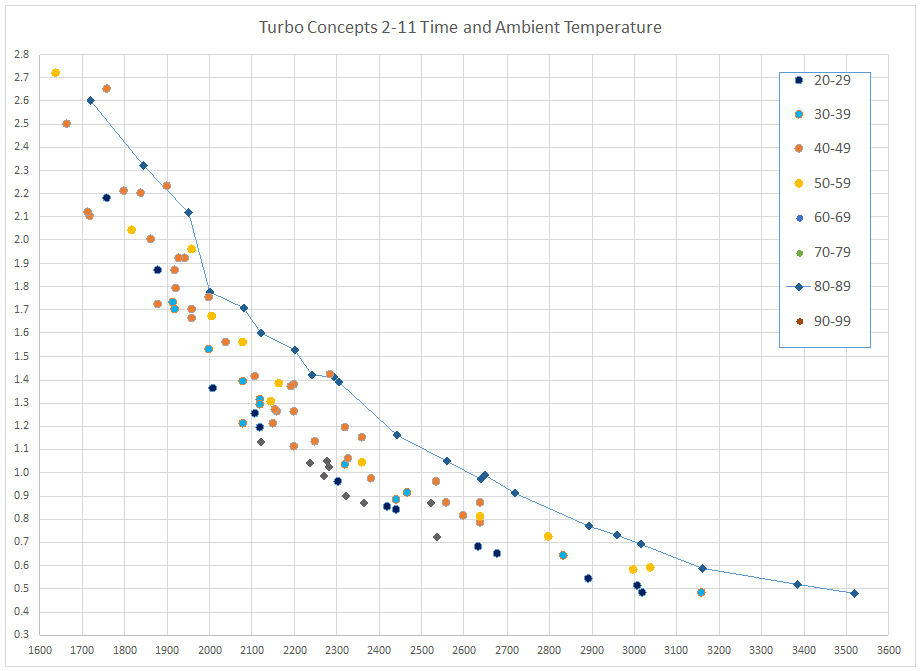 The primary alternative product for the TC Stg1 turbo is the BorgWarner RS4 K04.  A comparison of the two turbochargers, at 85 degF, is shown below.
These results are consistent with other data previously recorded where the BW K04 has a slight advantage in boost response over the TC Stg1 turbo's.