Here's a chart showing pressure recorded right before the intercooler inlet versus the pressure recorded at the MAP sensor when using BW K04 turbochargers and the SRM Intercoolers.
Under normal driving conditions the pre-intercooler sensor reads between 0.05 and 0.1 psi, which leads me to believe there is not much difference between the boost readings attributable to sensor accuracy.
The longer of the two pulls shown is out to approximately 6600 rpm.
Below is the longer pull with MAF vs Pressure: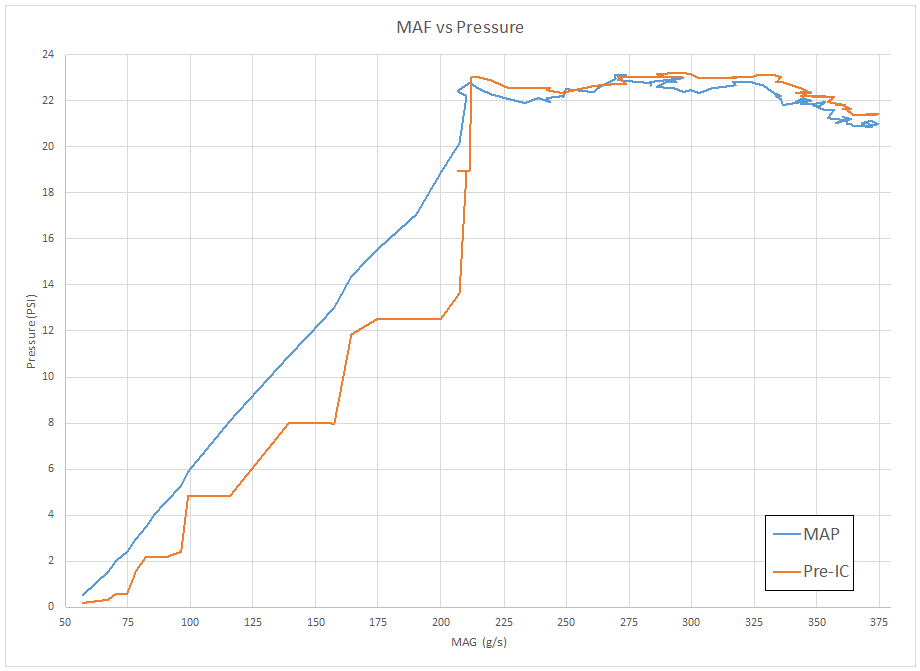 The difference below 200 g/s is probably due to the readings being taken by different data logging equipment.  It is more difficult to match up data points when there isn't a common reference data as used in the first chart  where pressure from each sensor was plotted versus time.
Boost and MAF on the same chart against Time: