Doing a lot of modifications to the S4 takes it off the road a good amount of time.  In order to stay mobile I acquired a second car to drive while the S4 was being worked on.
The Mazdaspeed Miata is a factory turbocharged version of the MX-5 with upgraded components all around; suspension (stiffer springs and larger sway bars), clutch, drivetrain components, 6-speed transmission.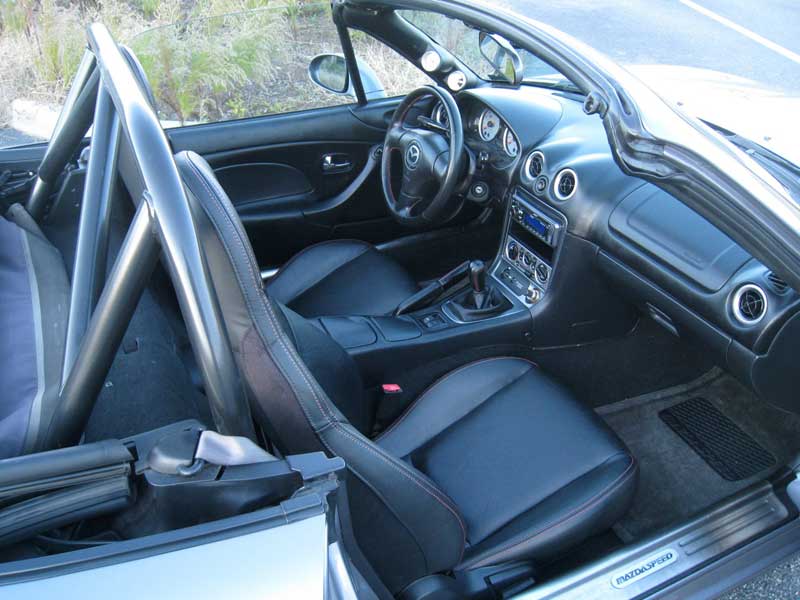 My example came to me used from an owner who had done some minor modifications already; a Bell Engineering FMIC, Flyin' Miata Intake System, Flyin' Miata Downpipe with cat, Mazdaspeed Motorsports Springs, and Hard Dog roll bar.
Weighing approximately 2500 lbs, rear wheel drive, and pulling around 0.98 g's on the skidpad, the MSM definitely drives differently than the S4.