Given the better resistance to brake fade that the Stoptech brakes exhibited as compared to the stock S4 brakes during my braking test I've decided to install my Stoptech brakes on the Avant.
I began with removing the Stoptech's from the driver's side of my Silver Sedan and then removing the corresponding stock S4 brake from the Black Avant.  I was equipped this time with appropriate plugs for the ends of the brake hard lines, so that I did not have a brake fluid mess to deal with.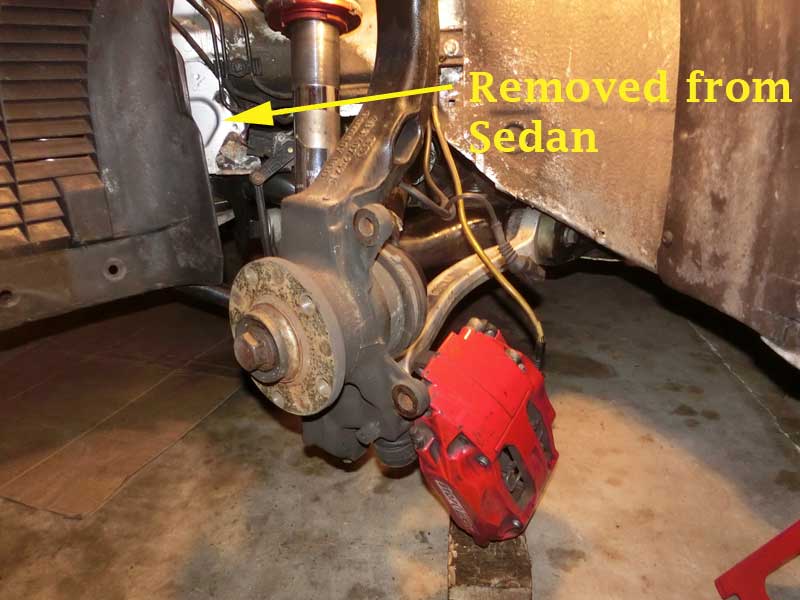 The install of the parts on the new vehicles went without fanfare.
With the driver's side complete, aside from bleeding the brakes, I've stopped for the day and will try to get the passenger side completed tomorrow.
Also noticeable in the background is the blue shielding that covers the line to the Stasis/Ohlin Motorsport Oil Reservoir, the Motorsports are now completely in place on the Avant.