The driver's side rear CV boot was torn on the Avant so I purchased a replacement boot.  I was thinking that removing the old boot was going to be a challenge, but I ended up spending more time trying to extract the axle from the car.
As shown in the picture, the rear portion of the exhaust needed to be cleared away.  I also found that the swaybar end link was in the way so I detached the lower end so it could swing out of the way.  I also found that raising the wheel at certain times during the extraction helped with clearing parts.
Eventually it was out.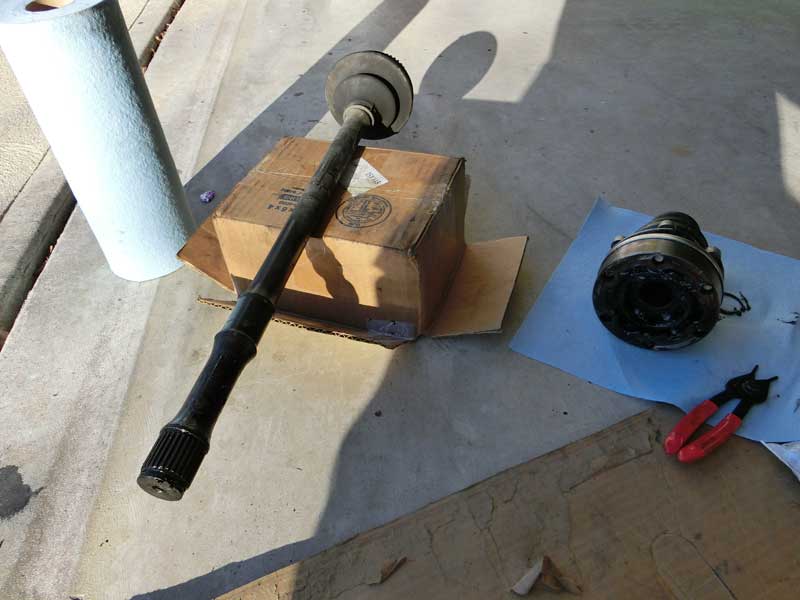 To my surprise the end came off easily once the circlip holding it in place was removed.  Parts were swapped and then installing the axle back in the car was a breeze compared to the removal.
I've also swapped the wheels over to my SSR Comps.  It is remarkable how much lighter these wheels are than any of the other wheels I have.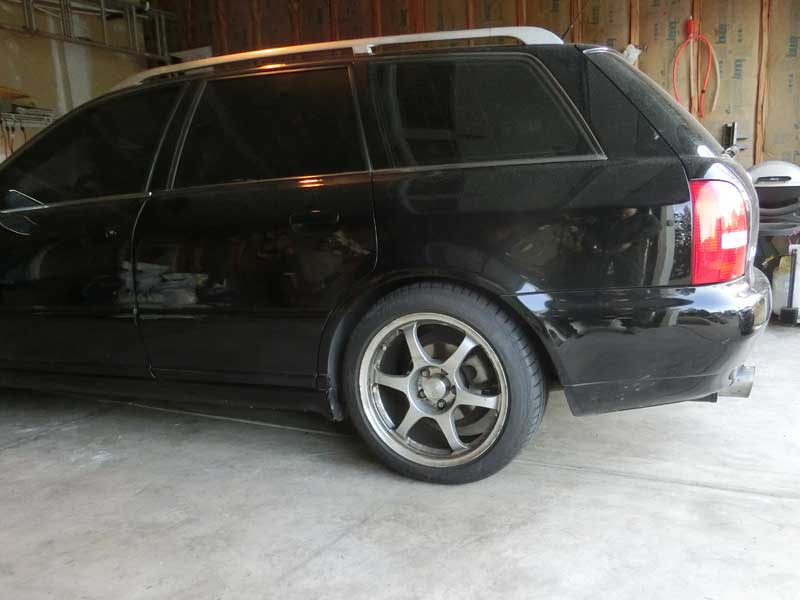 I also replaced the EPL MAF with RS4 MAF and airbox top, which also necessitated swapping the tune to one that uses these parts.
I decided to run a boost test since I had been seeing the long term fuel trims get a bit high.  Sure enough one of the IC hose clamps was not fully secured.
During the check out of the new CV boot with the Avant I decided to do a couple of brake pulls to see how the stock brakes with Akebono pads would compare to the Stoptech's that were on my Sedan.  All measurements were made with the same wheel and tire combination.
I only managed to do two deceleration's, but the results are pretty interesting.
The lower green line is the first braking.  I then continued driving for 30-40 seconds before performing the second braking, which is the upper green line.