I decided to make an effort to save the pinch welds on the Avant.  With the S4 routinely being jacked up I want to use something better than a piece of 2×4 to blunt the contact between the jack and the car.
The ECS Tuning Jack Pad kit looked like something that would help with protecting the car.  I installed the grommet's and the companion snubber's.
There are four locations underneath the vehicle for installing these pieces.
The jack pad adapter seats in the center of the snubber, although I've found the adapter isn't needed with my floor jack.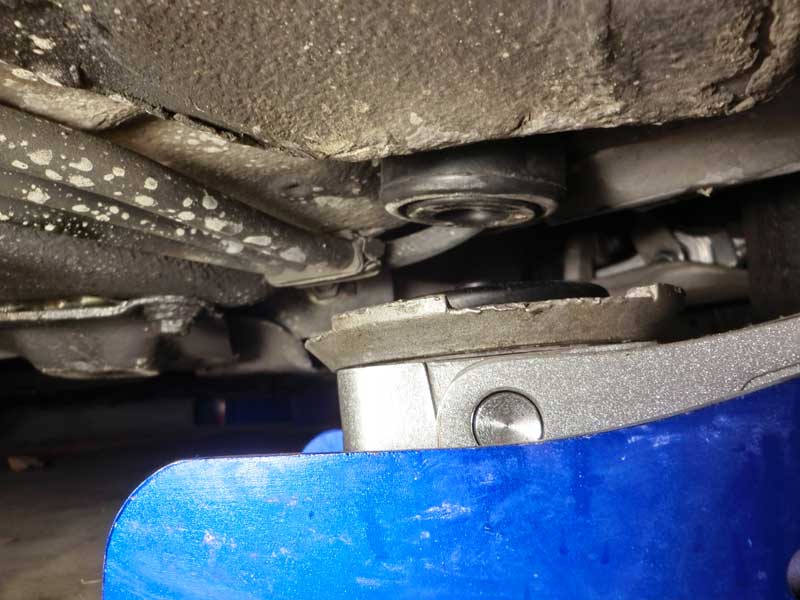 I've used the jack pad kit a few times now and have found it easy to use and successful at achieving it's purpose of safely lifting the car while protecting the underbody.
The instructions ECS Tuning supplies states to put the snubber into the grommet and then push into place.  I don't recommend following these procedures as it's more likely that the snubber will be pushed into the grommet BEFORE the grommet is seated in the hole it's to fit into.  If that happens it becomes more difficult to get the parts into place.
I found it worked better to use a wide socket along with the floor jack to push the grommet into its hole, at least partly, and then to put the snubber into place and use the adapter to push it into its final position.