Reason:
The Turbo Engineers TTE550 turbocharger is another in a series of evaluations I am engaging in to determine what is the best stock motor turbocharger for my Audi B5 S4.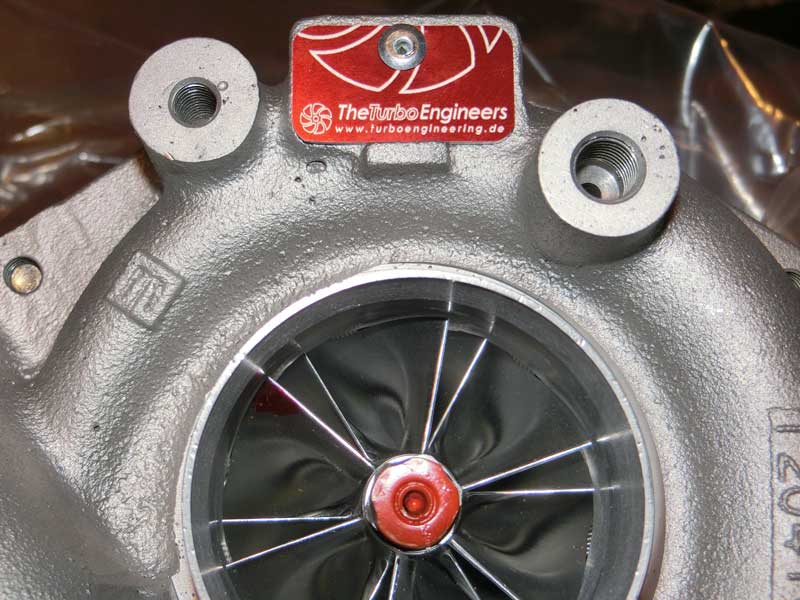 Considerations:
The TTE550 is a K04 hybrid turbo that is advertised to have K04-like spool but better top end.  This claim aligns well with my goals.  The TTE550 is one of the most expensive turbocharger options that I have encountered in the K04-hybrid category.  TTE advertises placing a strong emphasis on reliability through the use of quality parts.  I found their customer support prior to purchase to be excellent.
Options Available:
The TTE550 is essentially similar to placing an RS6 center into a RS4 housing.
BW RS6 in RS4 housing – should have similar performance characteristics to the TTE550.
FrankenTurbo F21 – A less costly K04-hybrid that utilizes a mixed flow turbine.  Already evaluated.
Silly Rabbit Motorsport RS4+ – A less costly K04-hybrid that utilizes a clipped K04 turbine wheel.
Decision:
The TTE550 was promising enough to purchase for evaluation.
Satisfaction:
The TTE550 has performed well given the size of the compressor and turbine wheels.  While K04-like response has not been achieved, it has been a satisfactory performer.