With the upgrade to the TiAL 605 turbo kit I decided to go big with the exhaust setup.  I originally purchased the 034 downpipes in conjunction with the 034 single 3.5″ exhaust system but had fitment issues with the downpipes.  They ended up being returned and I used my Autospeed 3″ downpipes with the 034 exhaust.
The configuration I chose to have with the exhaust system was catted 3″ mid-pipes to a dual Magnaflow muffler setup.
It's a bit more aggressive sounding than the Milltek Superdual, but completely livable day to day, and this is from somebody that has only had relatively quiet exhausts up to now, Supersprint and Milltek Superdual. The 034 has a measurable improvement over the Superdual, though not that significant at my car's power level – Frankenturbo's at the time of the boost level testing.
As the chart below illustrates, at 21 psi on a fixed wastegate duty cycle boost profile there is no difference between the exhaust systems as measured by the stock MAP sensor.  When the boost output from the FrankenTurbo F4H is increased to a level 24 psi the 034 exhaust allows a higher manifold pressure at the same wgdc as the Superdual.
I also performed a flow bench test of the 034 exhaust to compare with the stock muffler.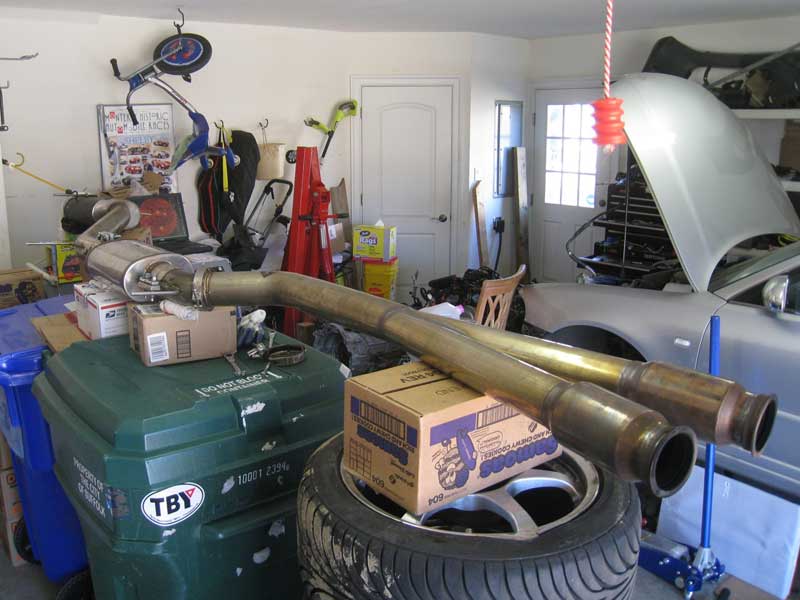 Because the 034 mid-pipes have the catalytic converters included, where on the stock exhaust the cats are on the downpipes, I compared the 034 exhaust with Autospeed's 3″ downpipes against the similar stock system, downpipes & muffler, and also just the stock Audi muffler section.
There's a sizable penalty with the stock exhaust as compared to the 034 Motorsport 3.5″ single.