I received a set of Silly Rabbit Motorsports most recent version of their B5 S4 intercoolers.  The most obvious change from the previous model that was flow tested is that this core is 4.5″ deep.  Below are some of the dimensions for this product and some photos of it alongside my AMD intercoolers.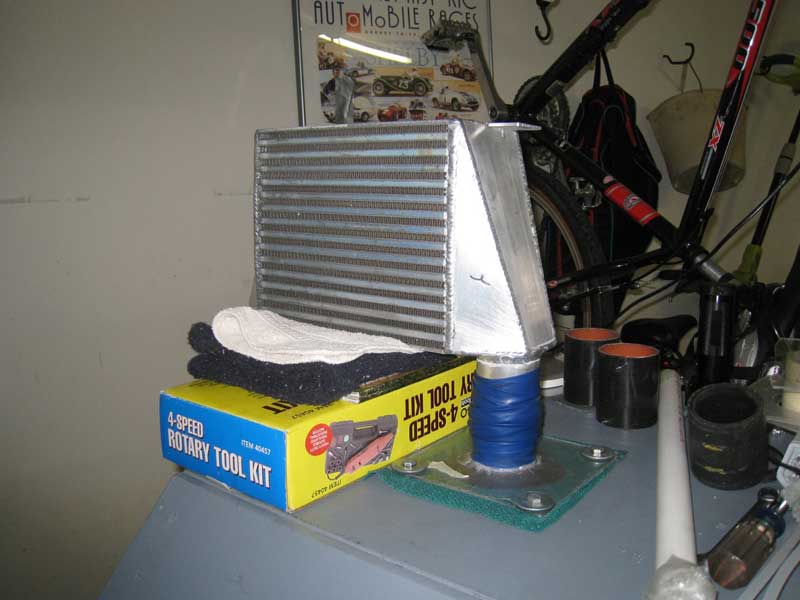 The core dimensions are:
Height: 9.25″
Width: 7-6/8″ without end plates, 8″ including end plates.
Depth: 4.5″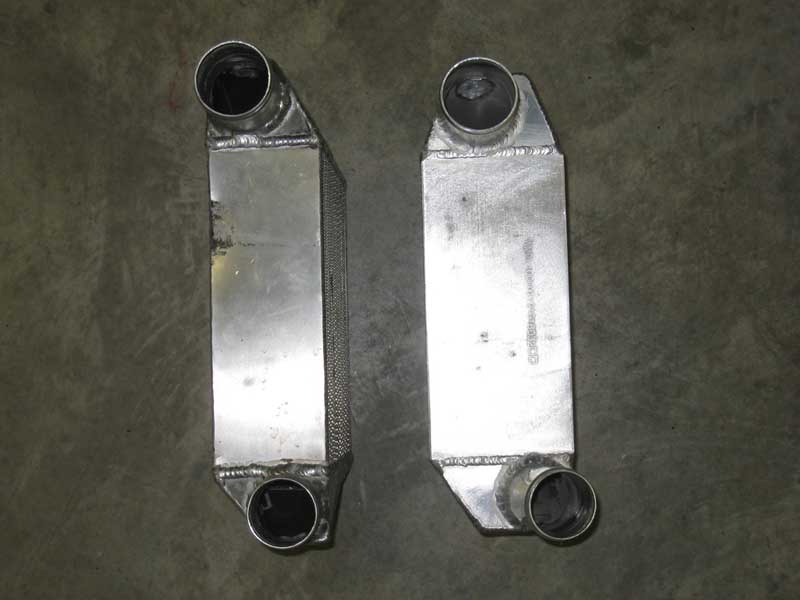 There are 14 charge rows.
Charge row width is: 7mm
Fin column width: 6.5mm
Inlet ID: 1-7/8″
Outlet ID: 2-1/8″
There are 94 fins in the column.
The Results: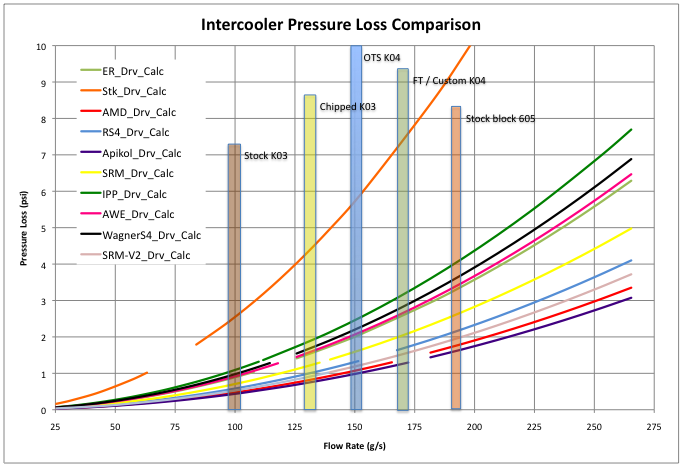 Note:  The CFM number for both the passenger and driver side increased when a rubber inlet hose was affixed to the inlet pipe.  The driver side CFM increased from 248 to 271, and the passenger side CFM increased from 260 to 283 CFM.  This result is similar to what I have found with other intercoolers, apparently the inlet hose having a less sharp edge enables the higher airflow numbers.  The higher number a likely to be what occurs on the vehicle.
I am unaware of any temperature data for these intercoolers, but based upon the flow numbers these intercoolers are among the pack that is near the top in terms of pressure loss performance.