Got the subframes back where they belong.  The one going in the Santorin car took a bit longer because I'm working on stripping off all the reasonably usable parts and so I pulled the rear brake calipers off.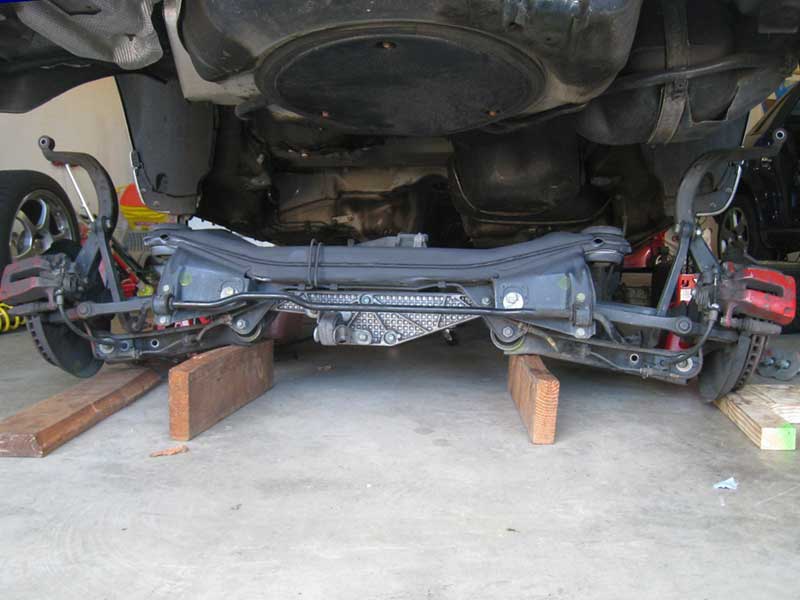 I'd also noticed on the top of each subframe near the rear bushings the top part of the subframe's had a small rust spot developing.  This was common to both cars so I assume there is some rubbing that naturally takes place at that spot and allows the rust to form.  I cleaned the spots up and then applied some rust-oleum paint to try and prevent and more corrosion taking place.
My first thought was to try and mount the subframe leaving the coilovers in place, but that turned out to complicate the process so I yanked the coilovers out and then put the subframe in place.