While I am waiting on some additional parts to be able to commence installing the K04 turbochargers on this S4 I have been directing my efforts at refreshing and upgrading the suspension and brake components.  The past couple of days I've been working in the driver side front wheelwell.
Today I wrapped up a bunch of parts swaps.
Starting at the bottom and working the lines counter-clockwise  we have:
 Both lower control arms (balljoint on the front was a blast trying to get out.)
Swaybar end link
Brake rotor
Vogtland Coilover (Had to visit Autozone to borrow a spring compressor)
Brake pads
034 brake line
Tie rod end (Surprisingly pesky putting the new one in)
Upper control arms (Neither went in willingly)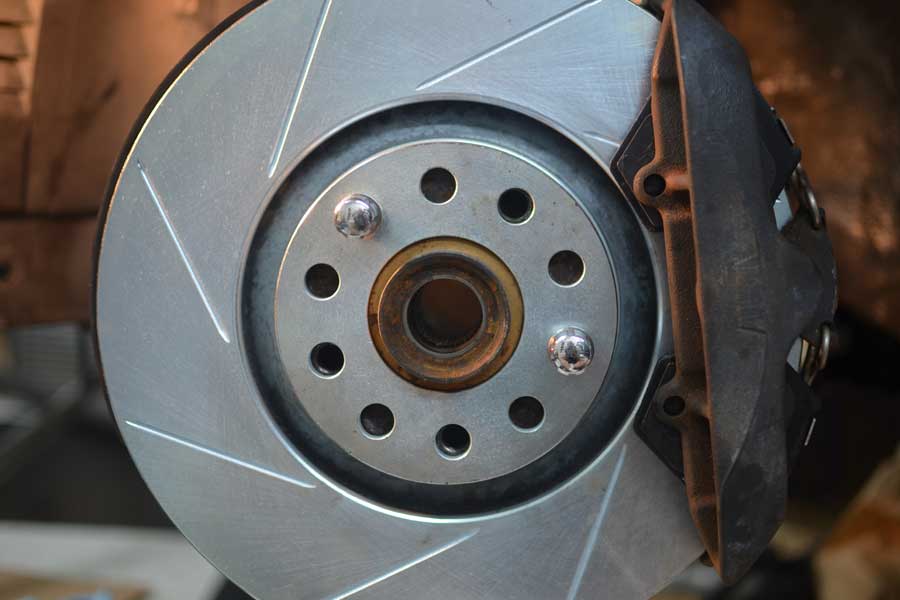 The turbochargers have arrived.  I was mistaken about them being Genuine BorgWarner, they are a K04 rebuild from Midwest Turbo Connection.
Next up will be to check and set the preload on the wastegates to 8 psi so I can take a short break from the suspension and brake work.