With the new flywheel and clutch installed I reattached the transmission.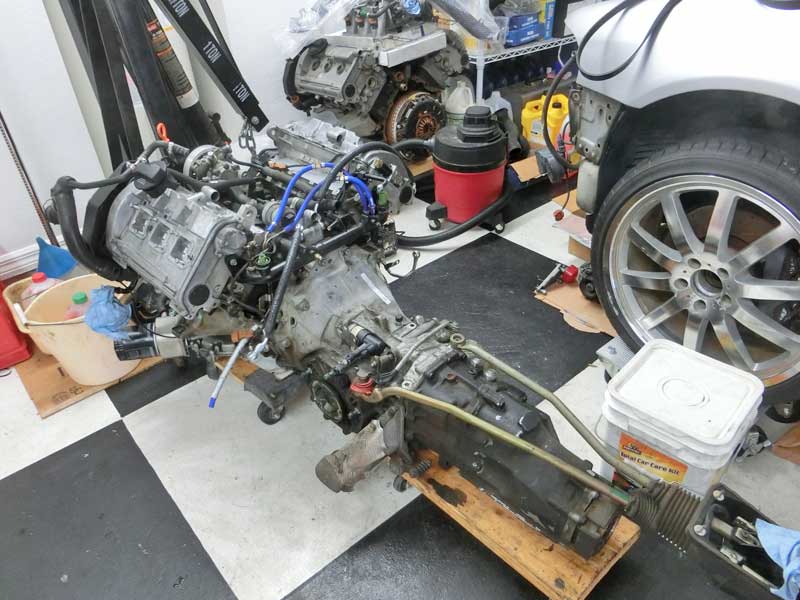 I am waiting on the BW K04's to arrive so I can start reattaching the various turbo lines, so I turned my attention to the front end and the brakes and suspension upgrades.
Removing the front lower control arm was quite the challenge.  The ball joint remover alone was not getting anywhere, the gear puller was not either, so I combined applying the ball joint tool with a pair of hammers to hit both sides of the lower upright simultaneously.
That did the trick, freeing the pesky ball joint.
The rest of the nuts and bolts have taken some torque to loosen, but so far I haven't had any others that required taking unusual steps to free up.