Having finished with the driver side front corner yesterday I started out today's effort by taking care of some house cleaning in preparation for rotating the car.  I'm moving on to the passenger side front wheel-well and the position the car was in was not conducive to working on that corner.
After straightening up I swung the front around (on the dollies) to give myself some work space around the passenger side.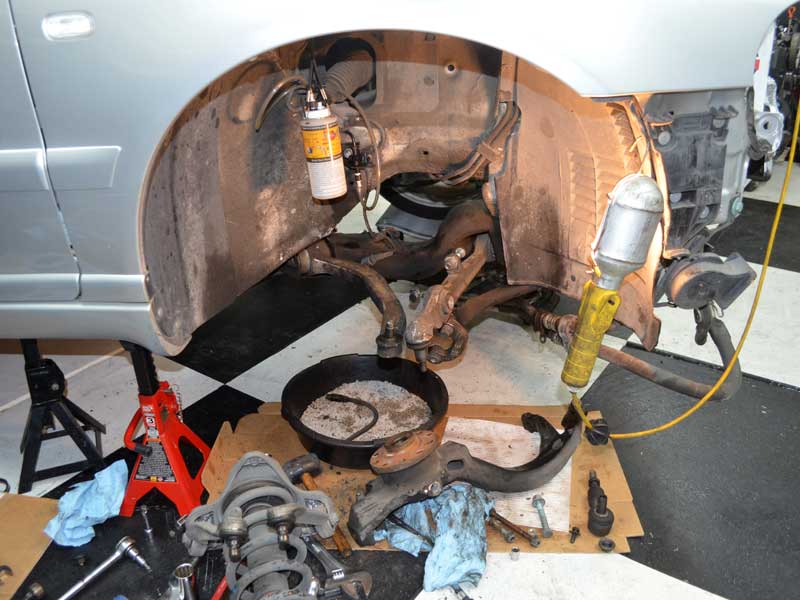 The rear lower control arm ball joint was quite troublesome, but eventually I got it loose.
Tomorrow I'll finish removing the lower control arms and set to work installing all the new parts.