The engine with 47k miles on it was ready for installation today.
Out with the stock downpipes and in with my Autospeed 3″ pipes.  This new engine brings with it a transmission with about 115k on it, a Southbend Stage 3 clutch, dual mass flywheel, and Stasis 4:1 center differential.  I also swapped over a USP stainless steel clutch line, what a joy that was!  As a reminder, this Avant has almost 290k on it and the motor was the original one.  Not original K03's though.
After a discussion with Turbo Concepts about the development progress of their billet wastegates I've decided to hold off on upgrading the TC Stage 1 turbochargers to the Stage 2 level for a later time.  The BorgWarner RS6 turbochargers that I recently picked up were a tempting option to go with, but I decided that with all of the components being swapped between the Silver S4 and the Avant I would refrain from unnecessary changes.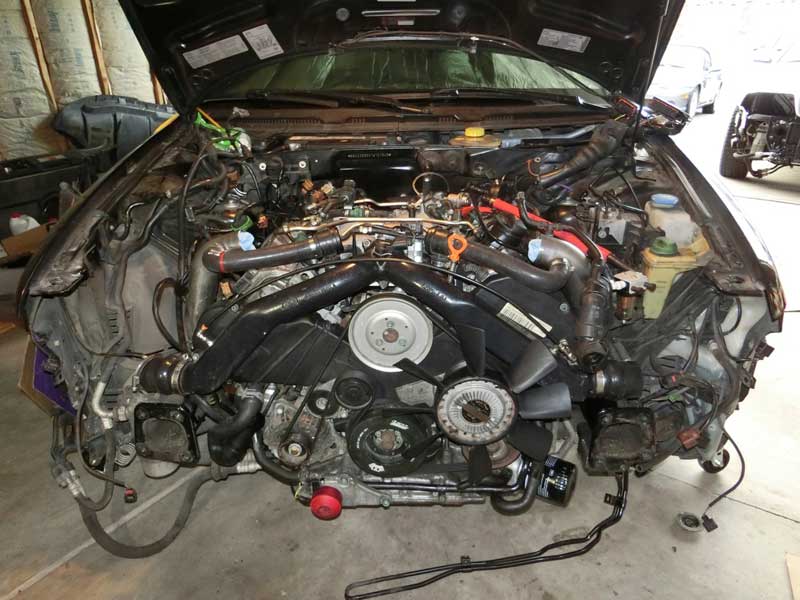 Now on to finishing up the install.