After checking that the wastegate settings were good on the Turbo Concepts Stage 1 turbochargers, and then swapping out a damaged o-ring from a fuel injector, I moved forward with taking some initial readings on the street.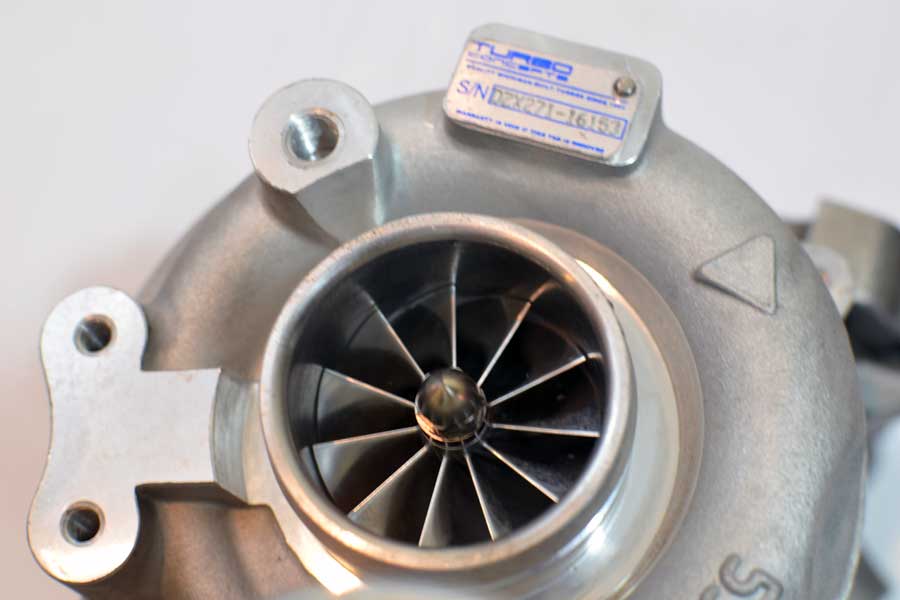 For the base tune I am using a profile that was built for the FrankenTurbo F21 since the wastegate pressure on those turbo's is close to the setting I have for the Turbo Concepts turbo's.  The tune was intended to operate the F21's at a boost profile close to what I would operate BW K04's at.  The tune will be refined for these turbochargers, but the results below are probably a good indication of where these turbo's will rank relative to the other turbo products.
Outside air temperature during this logging session was 58 degF.
Here are a series of several brief accelerations to capture the boost onset.
In order to observe how the turbochargers responded to a tune that is designed for a lower wastegate preload, the TTE550's, I loaded the tune that I used with the TTE turbo's.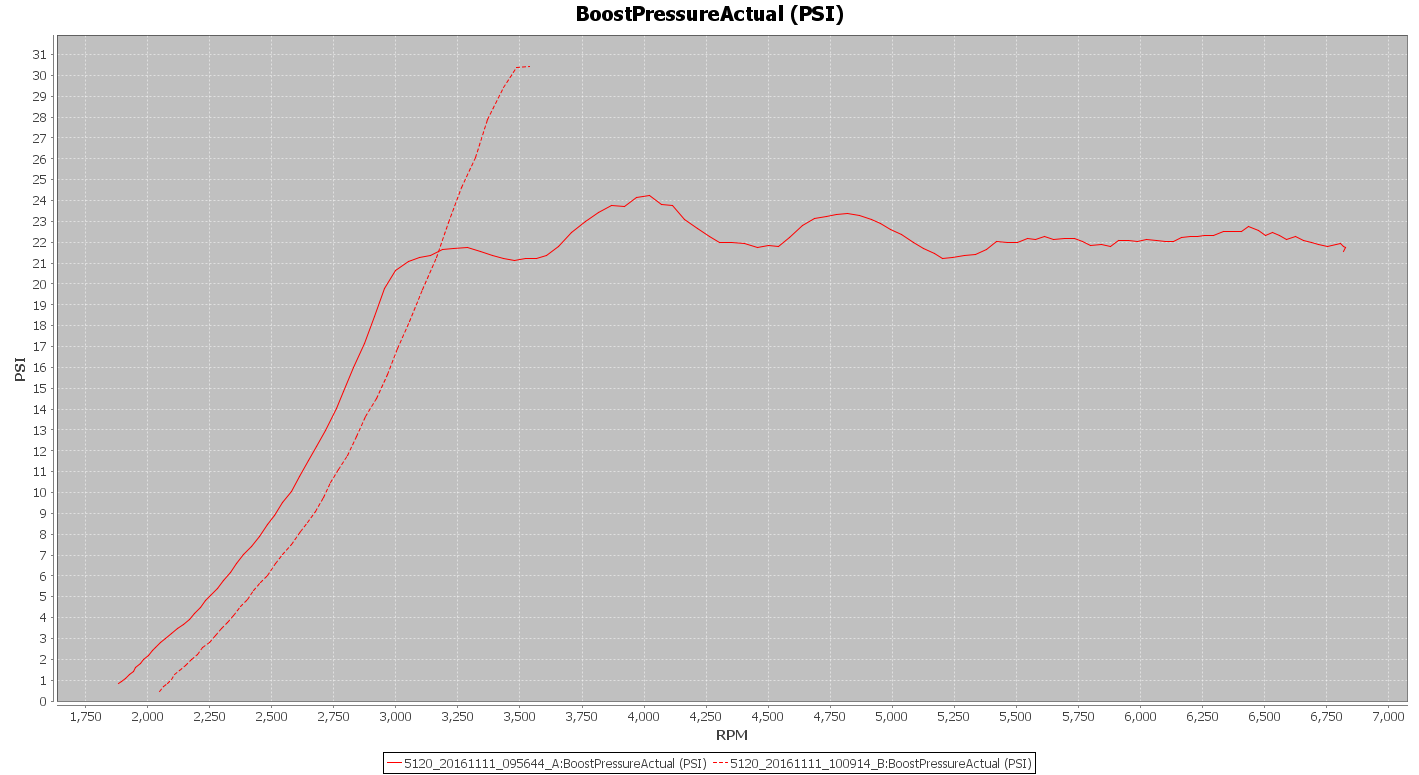 The boost onset rate is roughly the same, but clearly the initial boost spike level is not.  30+ psi is not likely where I will operate the Turbo Concepts "Stage 1" turbocharger at.
Finally, with a handful of data points I can begin to see how the Turbo Concepts Stage 1 turbocharger compares with the other turbochargers that I have previously logged.
The Turbo Concepts results form a curve that is similar to the BorgWarner K04's (red points) under warmer ambient temperatures.  The Turbo Concepts were logged in 58 degF conditions and the K04's with temperatures around 85 degF.
The coldest conditions that I logged the TTE550's in were 41 degF, and the Turbo Concepts Stage 1 turbo's spool up more quickly, even with warmer conditions.
As more data is collected under different temperature conditions I would expect a data 'cloud' to form for the Turbo Concepts turbo's similar to that of the other turbochargers, indicative of how the boost onset is affected by the ambient temperature.
There is also the possibility that once the tune is tailored to these turbochargers that the boost onset results will be affected, though probably only slightly.