Over the weekend I removed the BorgWarner K04's and AWE-Tuning tubular exhaust manifolds as part of my current effort to check out the Turbo Concepts Stage 1 turbochargers.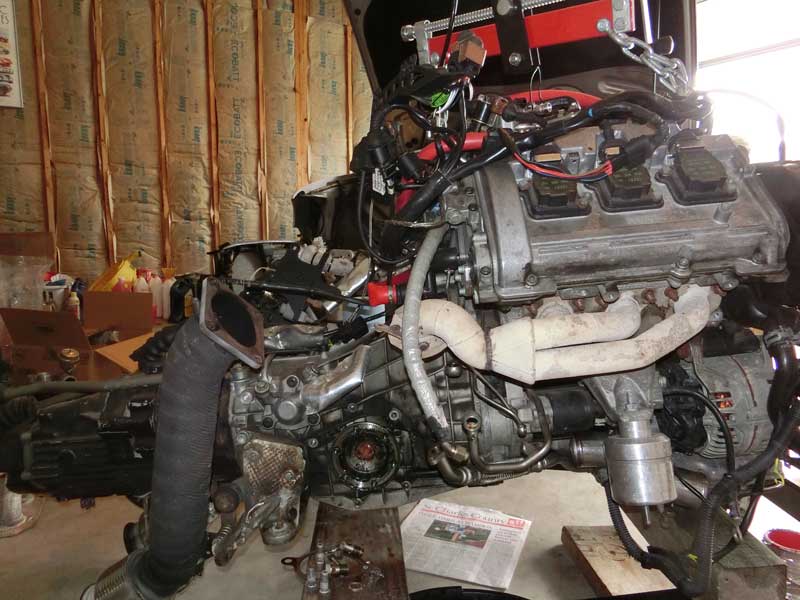 I am re-installing the stock S4 exhaust manifolds that I've had coated with the Swaintech White Lightning ceramic coating.
Because all the previous turbochargers were evaluated in conjunction with the S4's OEM exhaust manifolds I wanted to return the engine to my standard configuration for turbocharger evaluating.
Part of the prep work for installing the turbochargers is verifying that the clocking of the compressor housing is correct for fit with the exhaust manifold.  In the case of the driver's side turbocharger the clocking was a little off and required adjustment.  After getting it aligned correctly I found that the compressor housing was still in contact with the exhaust manifold.
Setting the Turbo Concepts product alongside the BorgWarner K04 I could see the reason for the interference.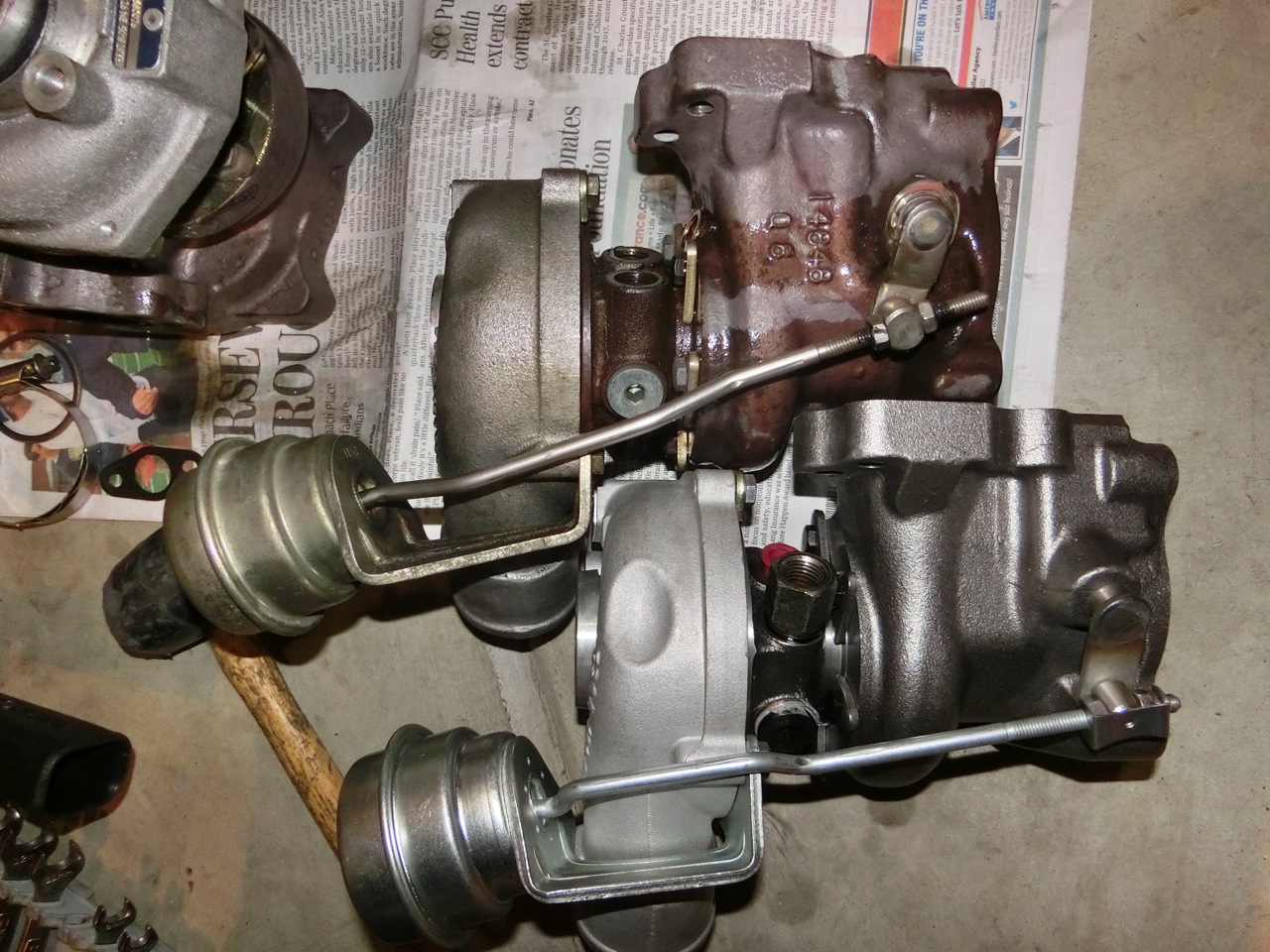 The indentation on the compressor housing of the BW K04 is further forward than it is on the Turbo Concepts turbocharger compressor housing.
At this point I had a few options, look into exchanging the turbocharger and hope that the next would have the indentation located further forward, an unlikely situation.  I could try shaving some metal out from the area where the two parts were in contact, either the exhaust manifold or the turbocharger compressor housing.  Since these exhaust manifolds have worked with all the other turbochargers that I have used and not had this problem I decided to work on the turbocharger housing.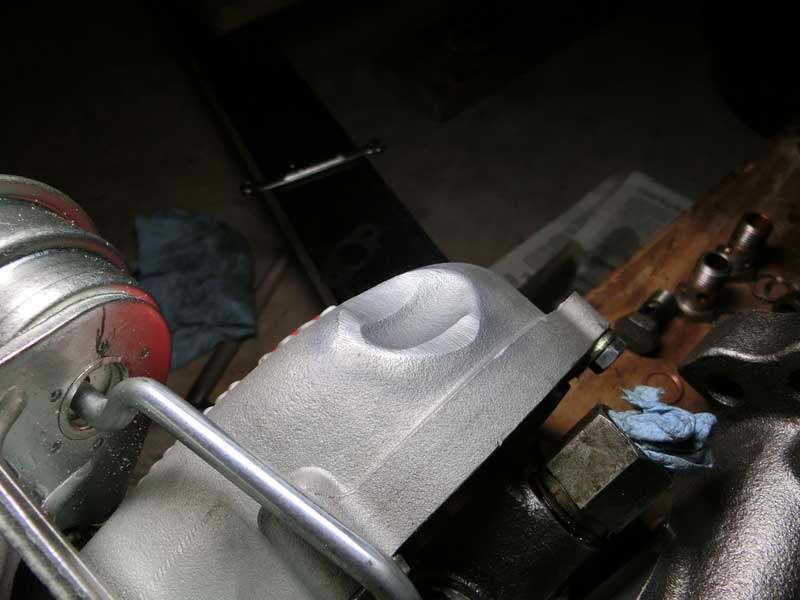 I used a file to shave off metal from the area of the housing that was contacting the exhaust manifold.  The picture above shows the current status of the work, which has greatly improved the clearance, not to the point of creating a large gap, since I don't want to file too much off of the compressor housing, but sufficiently to have light pass through all areas where the two parts are in close proximity.