I turned my attention to the passenger side turbo today.  A test fit of the Turbo Concepts turbocharger showed that I'd need to do some work with the file on this side as well.  In this case the issue was with the wastegate canister and bracket.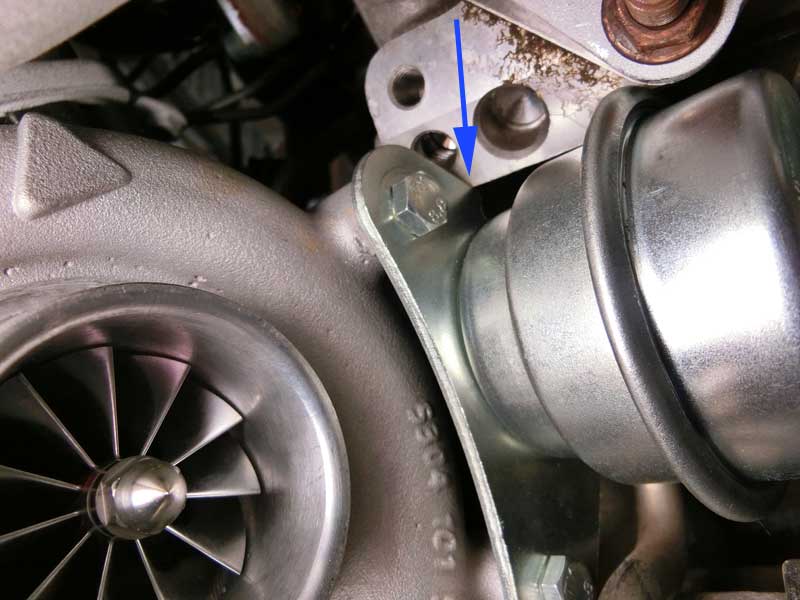 After snugging the turbocharger into place I had a couple marks for where I'd need to file out some material.
The bracket is straight forward enough, I also cleaned up a portion of the bracket that sits close to the starter just to make some additional clearance.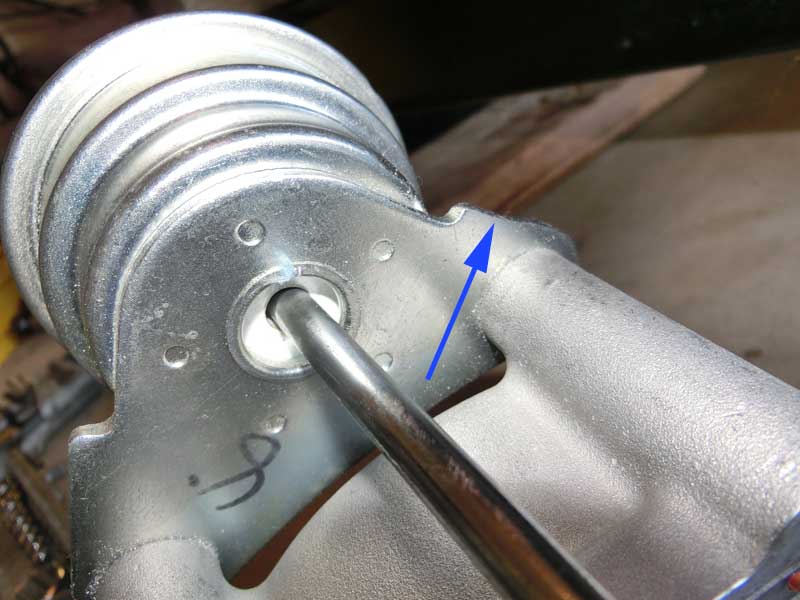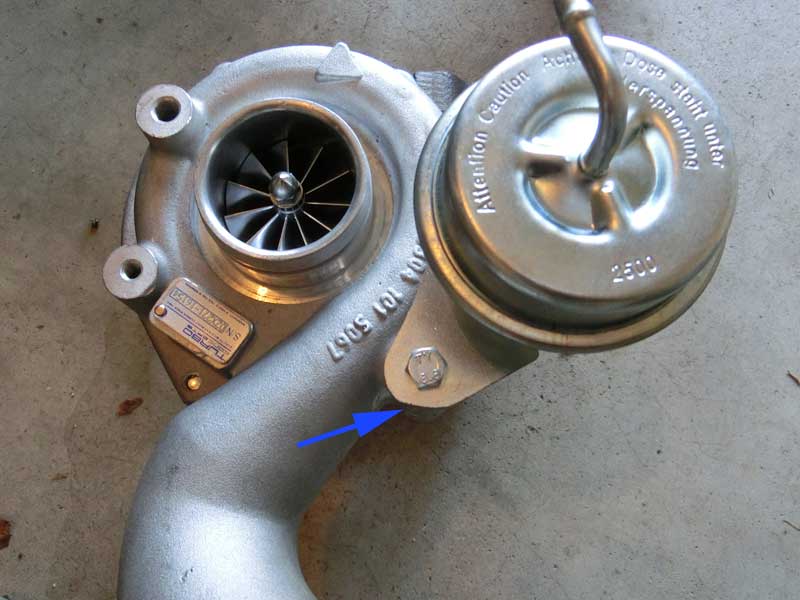 With the can I only removed a little bit out of concern that I could break the airtight container.
I also saw that the nipple off the wastegate can was pointed more toward the exhaust manifold than the BorgWarner K04 wastegate is.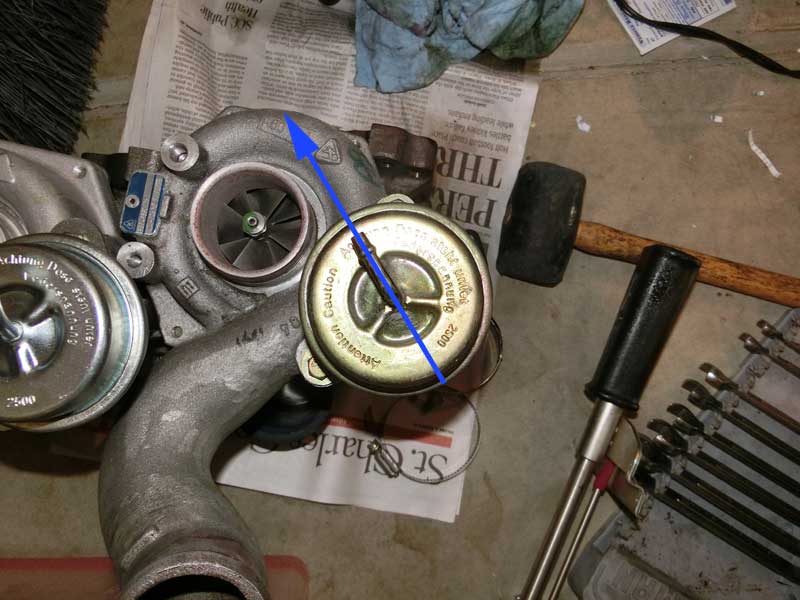 With these tweaks behind me I believe I am ready to move forward with installing the Turbo Concepts Turbochargers.