Follow up to the post about the BMW MAF with the K&N Cone Air Filter.
This time when I put the BMW MAF on the flow bench I tested the part in several configurations.
MAF with both grills in place
MAF with large space grill removed
MAF with small space grill removed
MAF with both grills removed
MAF with both grills removed and K&N filter attached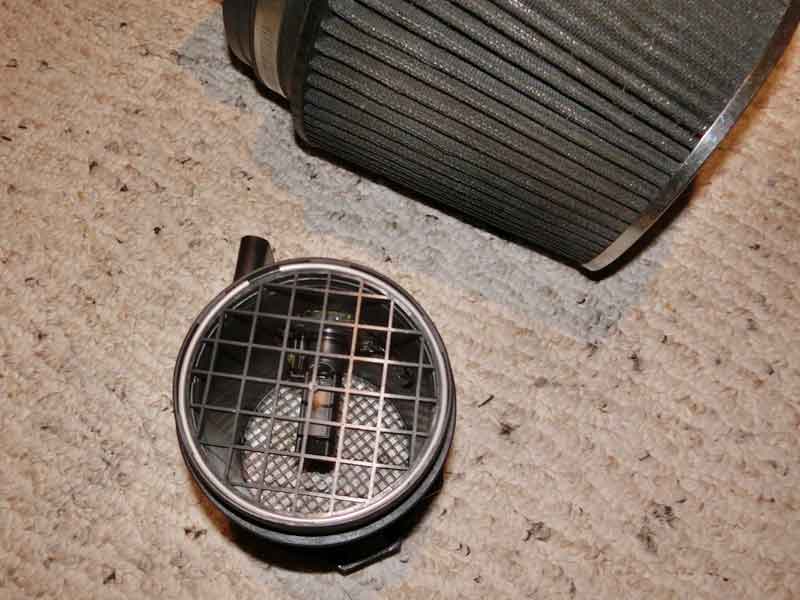 The results are shown below: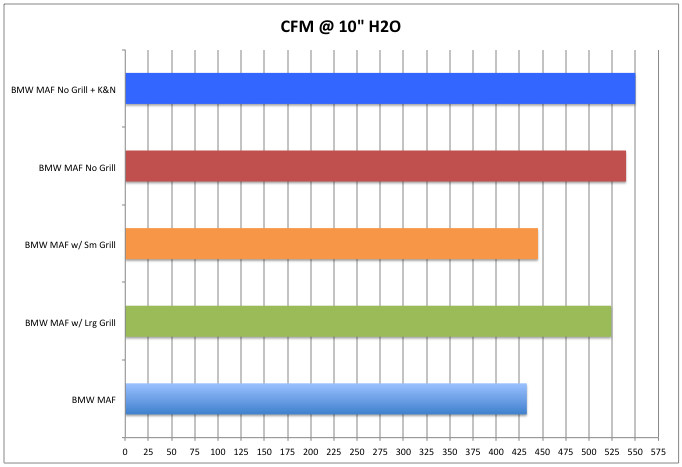 For the most part the results were as expected.  As the grills were removed from the MAF housing the airflow increased.  The removal of the small grill led to a greater increase in airflow than the removal of the large space grill.
What was a surprise was the increase in airflow that occurred when the grill-less MAF housing had the K&N cone air filter attached.  This is most likely attributable to the filter neck smoothing the airflow as it enters the MAF housing.  I'm impressed by the fact that adding the air filter increased airflow, that was not the case with the stock airbox when I tested it using the EPL MAF housing.