Today I removed the Nogaro's engine so I could get a better assessment of what I have sitting in my garage.  One thing that was apparent during the removal process is that the car shows the result of making some poor decisions.  I've not come across anything that is horribly wrong with the car, in fact the more I work on it the more upbeat I'm becoming that this can be a decent car.  What I have been shaking my head about is the potpourri of nuts and bolts that have found their way onto this car in places I would not expect.
I suppose I have been spoiled by the fact that I've been the only person working on my S4, and I've made an effort to keep the original nuts and bolts, or at least to minimize the reliance on bolts that I find laying around.
See above to understand what I'm talking about.  Really?
Three different type bolts / nuts are used to attach the downpipe to turbocharger – there are only four used in all, it's almost something you have to be trying to do to use three different ones.
Two different bolts holding the turbo to the exhaust manifold.
Missing bolt from transmission housing.  (See below for my tip on how to avoid reattaching your transmission and failing to fully bolt it up.
Did not completely seat the sensor housing, o-ring is exposed.
Non-standard O2 sensor.  Just buy the real thing, that way I'm not having to deal with B1 S1 / B2 S1 Oxygen Sensor DTC's.
Here's what I suggest you do if you are swapping clutches or flywheels, or transmissions: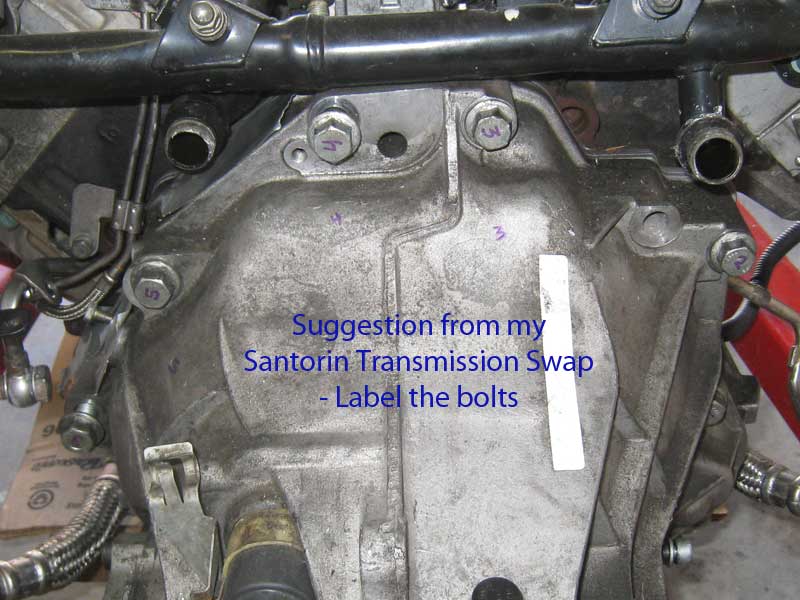 And use them, all of them.
Here's some more silliness that I came across.
WTF is going on there?  Was someone going for an Abstract artistic look on the back of the cylinder head?  I started scraping the stuff off because I could find no reason for it being there.
Here (above) someone got lazy and decided not to finish bolting the turbo to the exhaust manifold.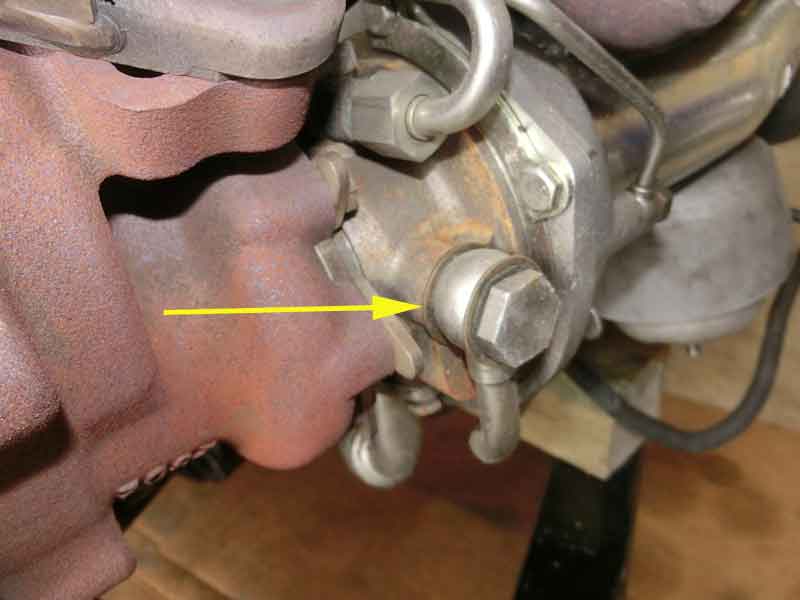 Why bother waiting for the correct size crush washers to be delivered, go with what you've got on hand.  Or maybe these were the crush washers that came with the turbo's!  They're not leaking, so no point in changing them out at this time.
Speaking of the tubochargers –  I have no idea what 'brand' these are.
It says K04 on the ID tag, but that is clearly not a BorgWarner K04.  On the positive side, there is no apparent signs of damage to the blades, the blades turn freely, and there is not unusual play in the center section.  I'll likely continue with them and see how they work out.
The oil warning annunciator has been on, this may explain why.  It would help to connect the sensor to the car via the engine harness wire, if one of the previous owners did not cut the wire and discard the connector.
So here is where the engine sits now:
I'm getting a better feel for what needs to be done, which is surprisingly little, mainly finding the correct nuts and bolts to attach some of these parts, and probably also install a proper set of O2 sensors.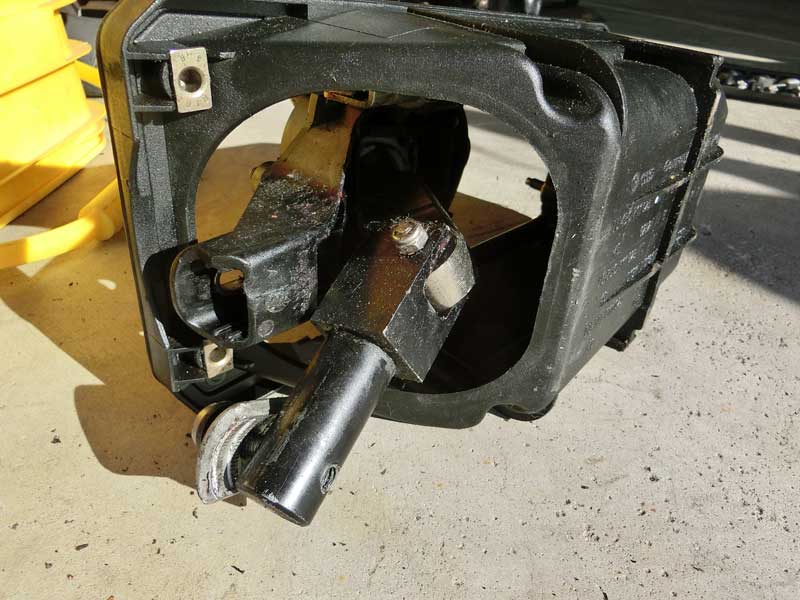 One of the positive surprises that I have come across is this short shifter.  I don't know what make it is, but it's an aftermarket shifter setup for sure.
The car also has some very nice wheels on it, OZ X-Line Power in the 18″ size.  They complement the Nogaro color nicely.  Presently they have Bridgesone Blizzak LM-60 Winter Tires on them, so the car came with a very nice wheel setup.  They're not my thing though, I'm into the 17″ wheels, so these will be going away.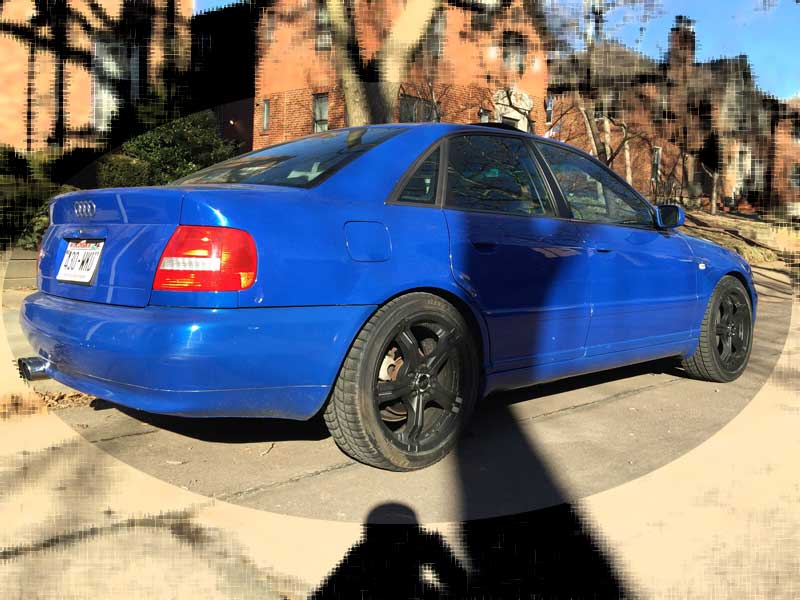 I'm also thinking there's an extra 25-30 whp tucked up under the hood, resident in these stickers.