Results from installing the Aquamist water shock (aka anti-surge accumulator) are shown below.  The charts are labeled with the boost pressure, psi, along the left vertical axis, and the water-methanol injection flow rate, mL/min, on the right vertical axis.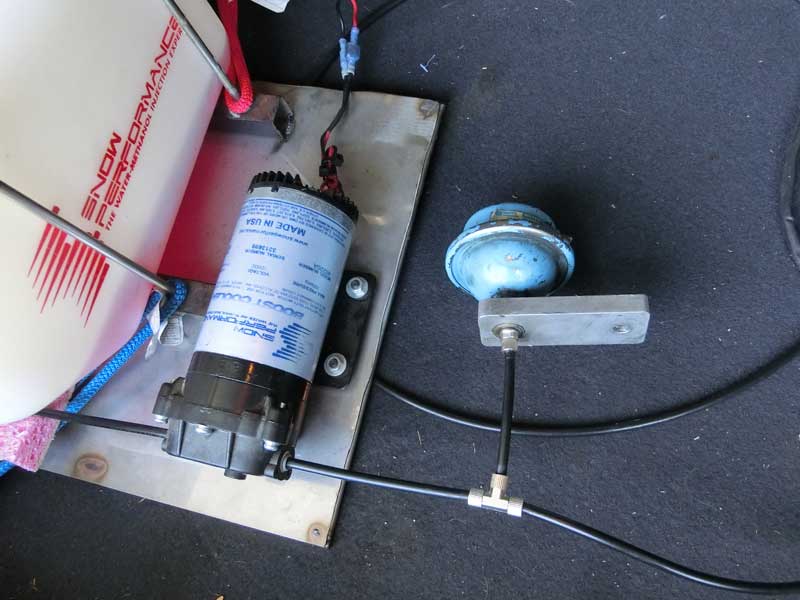 Prior to install – no accumulator inline: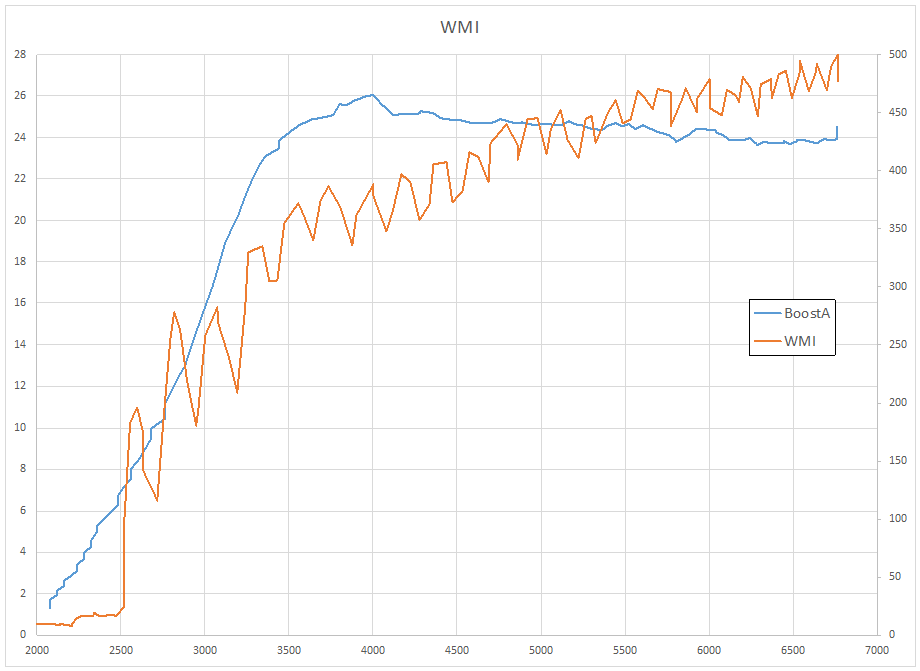 After installing the accumulator:
The boost profile was different for each hardware configuration, and I also altered the TorqByte WMI pump duty cycle table, thus the flow rate is not expected to be the same for each of these cases.  What I was looking for was to see what effect the anti-surge accumulator produced.
I was hoping that it would serve to smooth out the injection flow rate, which it has done.  The oscillating flow rate in the first chart has become much more steady in the second chart.  It looks like figuring out how to permanently include the accumulator in the setup will be the next order of business.