A few weeks ago I had flow tested the White Dog Racing side mount intercoolers and found them to perform very well.
Today I worked on installing the intercoolers on my B5 S4 so that I could take some temperature measurements.
I figured the installation should be relatively quick seeing as how they are very similar in size to the Silly Rabbit Motorsport intercoolers, but I was wrong.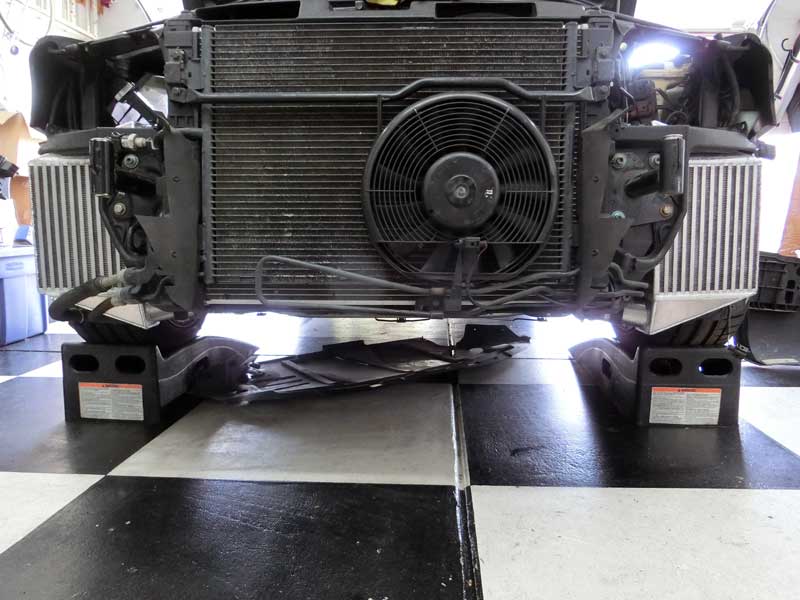 What should have been about a 90 minute project stretched out to almost four hours.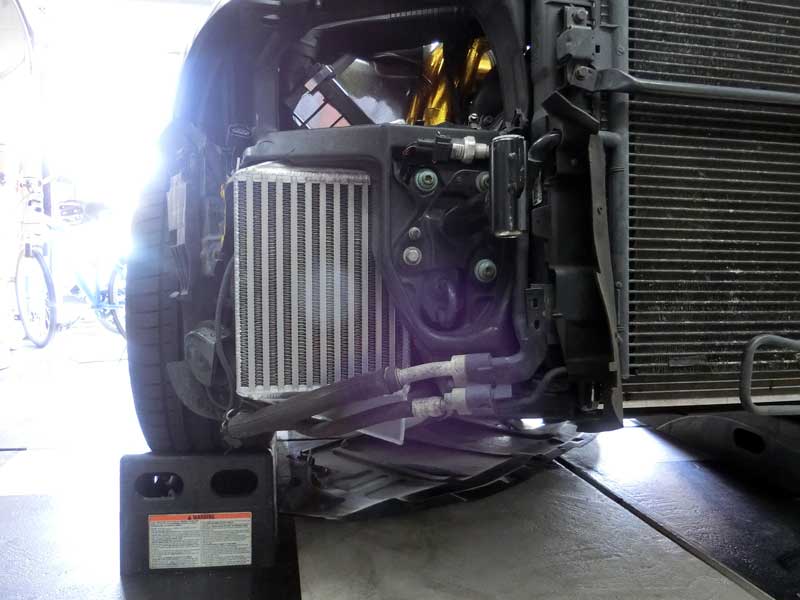 The problems I ran into are attributed to the height of the end tanks, just a bit more than the SRM ICs.  Also the tabs that are welded onto the end tanks to help hold them in place are not long enough.  The result is that the highest point of the end tank causes interference when reinstalling the headlights.
As a reminder, you're probably reinstalling the headlights as the LAST step of putting everything back together.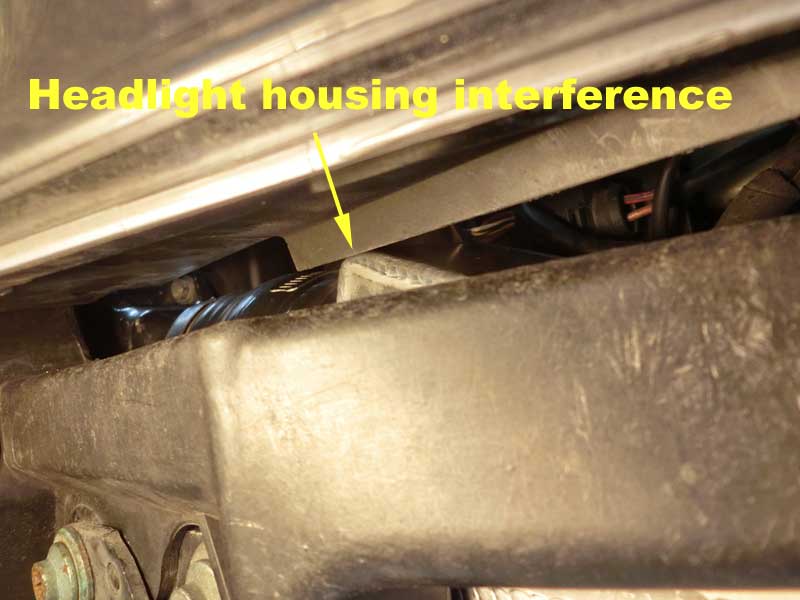 My first mitigation effort centered on filing down the corner slightly where the interference was occurring.  When that failed to completely resolve the issue I pulled the bumper back off and removed the bolts that were holding the IC end tank tabs and then pushed the IC down as much as I could and then reattached the bolt without passing through the end tank tab.
The frame rail is right below the upper end tank outlet pipe and doesn't allow for much downward movement, but at this point every millimeter I could get was worth trying for.
Parts were reinstalled and I was able to get the headlights in, but it was a tight fit.
As I went to reinstall the belly pan I found another issue.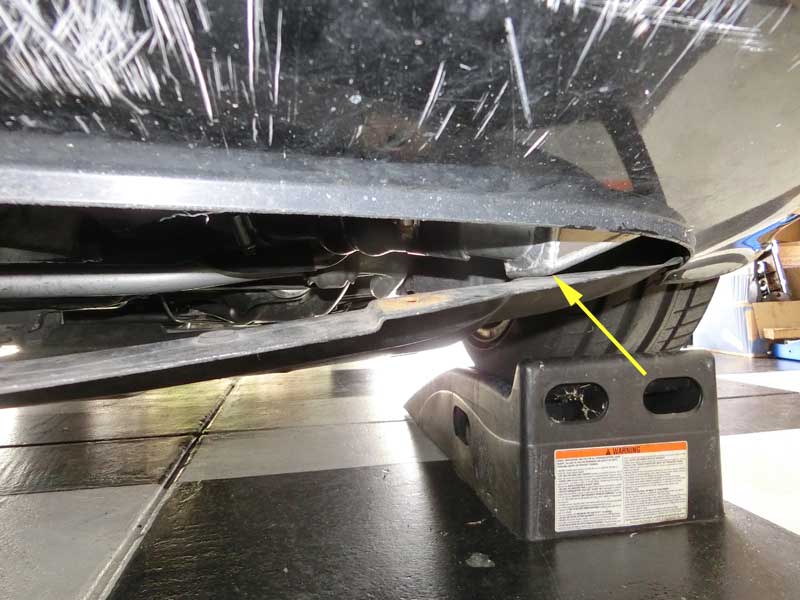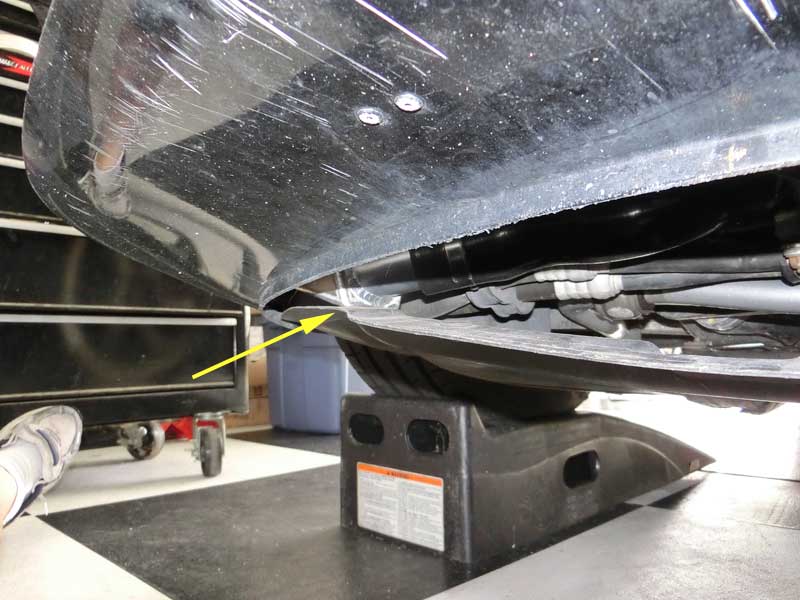 The bottoms also extend down further than what I had with the SRM IC's, to the point that re-installing the belly pan was not possible.
I set the belly pan aside and finished replacing the lower bumper grills then drove the car off the ramps.
In the coming days I plan to begin recording intake temperatures produced by the White Dog Racing side mount intercoolers.