I have a set of SRM SMICs on hand that differ from the ones on my S4 with respect to the end tanks.  These new arrivals have cast end tanks.
The cast end tanks look smoother than the end tanks I am using which might lead to a slight improvement in airflow, but something else that has changed is that the inlet and outlet piping are a bit thicker than on the welded end tank.
The inner diameter of the inlet/outlet on my ICs is 2.375″, on these cast tanks the inner diameter is 2.18″, this could be a detriment to better airflow.
I put the driver side intercooler onto the flow bench to get a reading without any piping on the inlet side.
This arrangement flowed 301 CFM @ 28″ of H2O.
Next I attached the supplied SRM intake coupler hose and retested.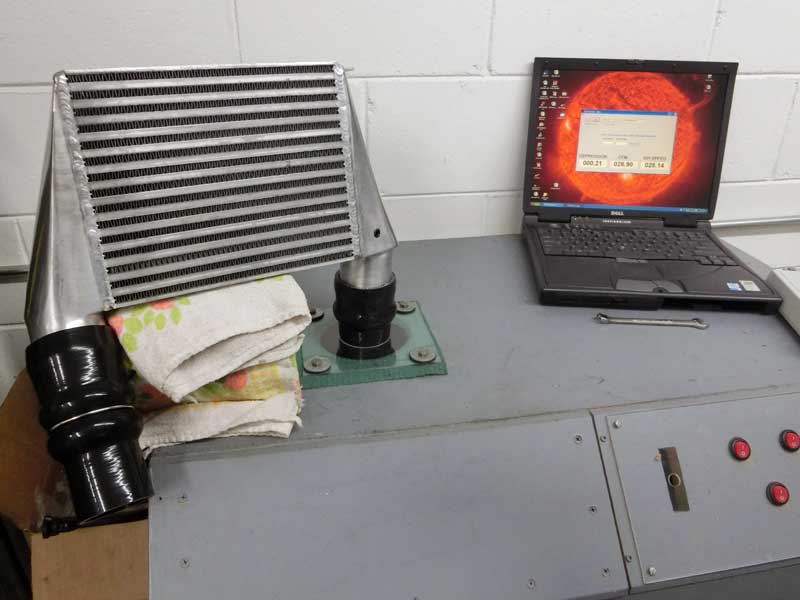 The flow dropped as expected, down to 279 CFM @ 28″ of H2O.
As a final check I attached the rest of the inlet piping that would connect the intercooler to the turbocharger.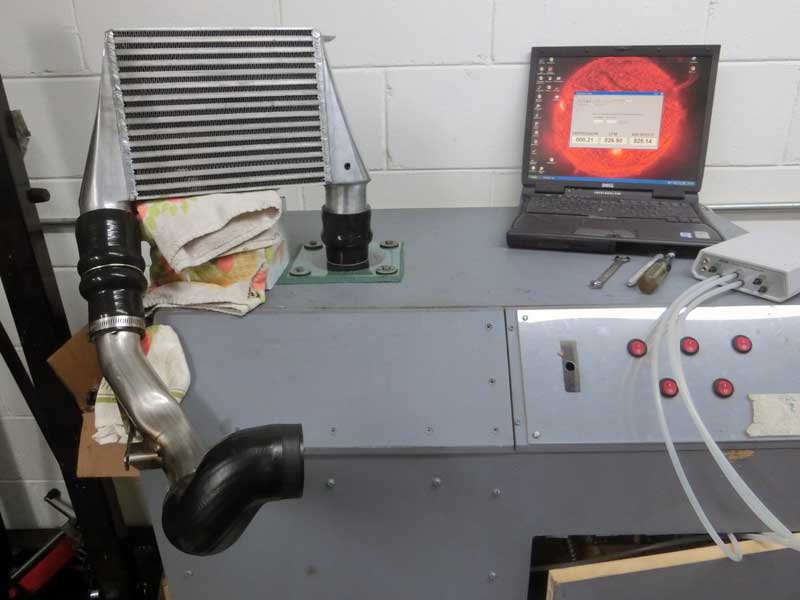 The airflow dropped further, down to 228 CFM @ 28″ of H2O.
The drop in airflow with additional inlet piping is not unexpected and lacking a comparison intercooler these numbers don't tell much.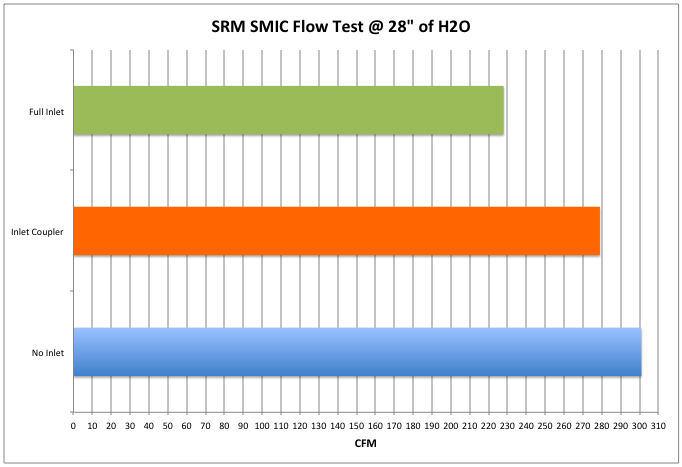 Tomorrow I plan to run a similar series of tests with the White Dog Racing side mount intercooler to see how it compares.