Since I last gave a look at the FrankenTurbo F21 there has been an update made that legacy F21's can take advantage of.   As FT has developed a turbo for the BMW N54 engine the legacy F21 turbo's can be retrofit with a similar product that leverages the work being done for the BMW engine.
I came across an old pair of F4H turbo's that were ready to be rebuilt and I contacted FT to see what could be done with them.
The turbine housings were appropriate to reuse with the latest turbine wheel so I shipped those off to Swaintech to have their White Lightning ceramic coating applied.
After the coating was applied they were forwarded to FrankenTurbo for the update.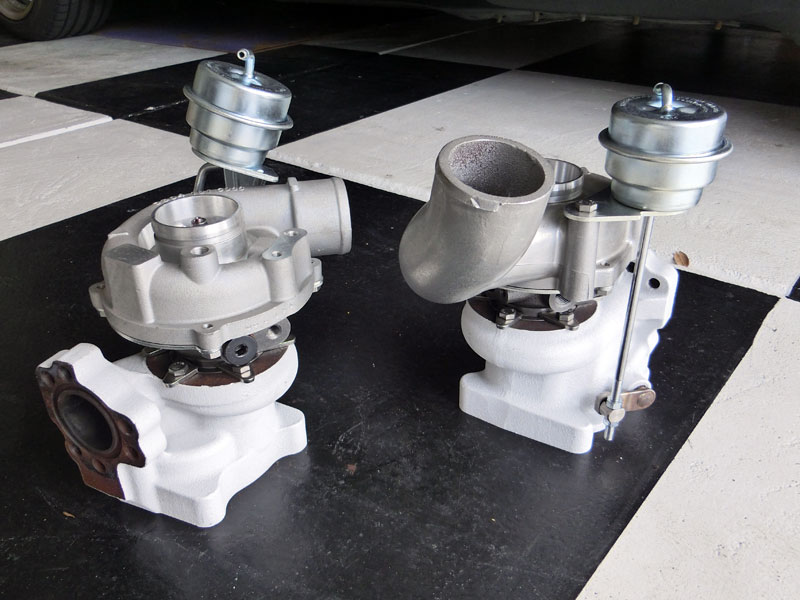 Now that the turbochargers are back with me they'll be on the shelf while I make my way through a number of projects.
The changes that this version of the F21 has are:
Smaller billet compressor wheel compared to v2
Continued use of the Mixed Flow turbine rotor
Size like original F4H turbine with updated design for improved performance at slow exhaust speeds
The change to using this design with legacy (original F21 compressor wheel) rebuilds started around summer of 2017.