Shown below are the results of the first drive with the air temperature sensor located on the back side of the air filter.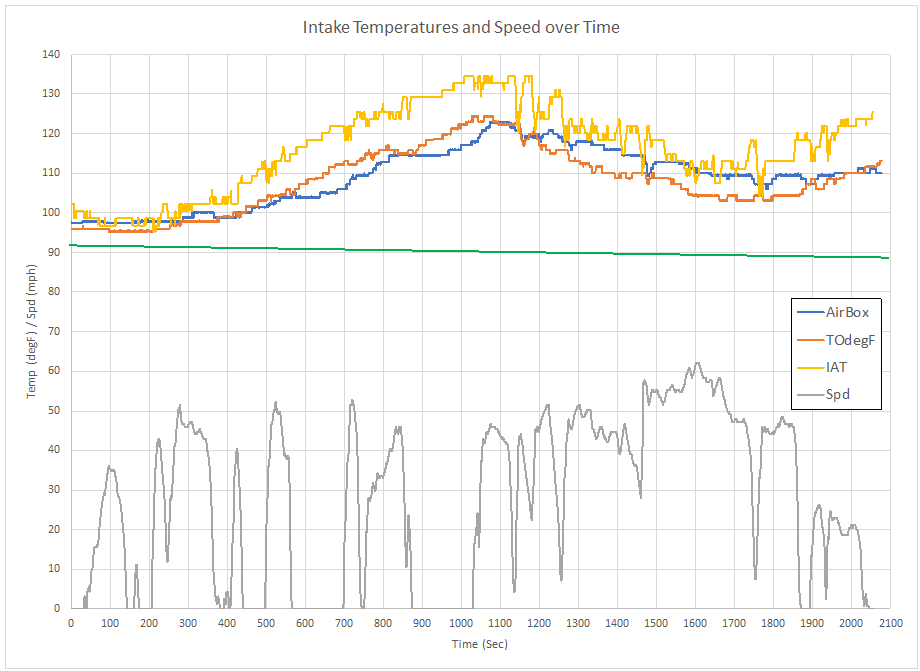 The most remarkable result from this drive is that the temperature inside the airbox, after the air filter, exceeds that further down the intake, prior to entering the turbocharger compressor housing – labeled TOdegF.  From just after 1000 seconds until around the end of the drive the intake air is being cooled by the intake piping, relative to the temperature it reaches inside of the airbox.  That never occurred on the previous drive and raises the possibility that the air filter is contributing a fair amount to the warming of the intake air.
There are a couple of differences from the prior drive, the outside air temperature was about 15 degF greater, and there was a bit more stopping during the first portion of this drive.  The prior drive is shown below:
I will be making at least one more drive with this configuration to check for consistency in the results.