As a follow-on to the initial flow testing performed with the White Dog Racing Front Mount Intercooler I wondered what the airflow through each half of the FMIC would be.
I attached the WDR FMIC to the flow bench again, this time using a thick piece of plastic to cover one of the inlets and then sliding the coupler hose over the plastic to hold it in place and form a seal.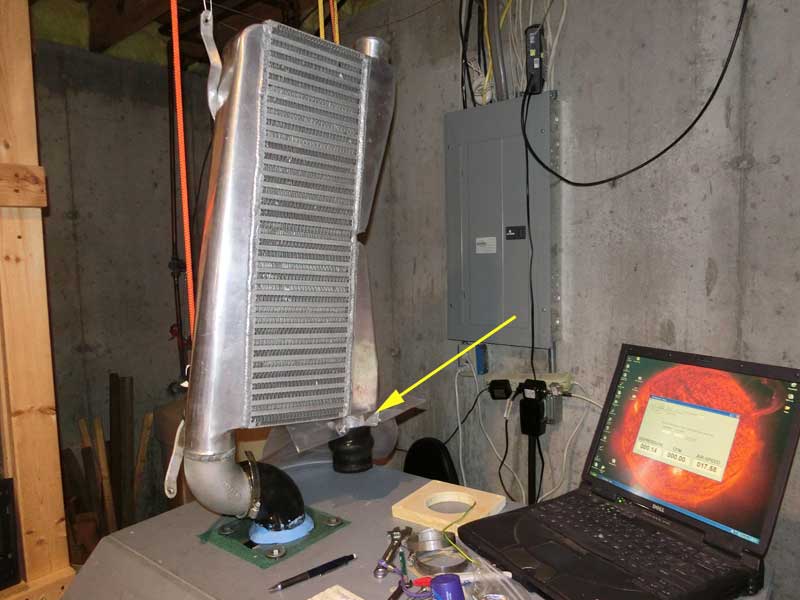 Then with just a single inlet open I tested the intercooler again.
I was a bit surprised by the difference in airflow readings between the two halves.  The passenger side is flowing approximately 14% more than the driver's side.
Each half of the core has the same number of charge rows, 17.
Based on the physical appearance of the cores the only immediately obvious difference that I would guess to be causing the difference is the longer exit path that the air from the driver's side flows through on the top side of the cores prior to exiting the FMIC.