This afternoon I finished putting the major components back onto the Avant and drove it out of the garage under power from it's new 47k mile engine.
The instrument cluster is out with Speedometer Solutions having the LCD replaced with a new OEM unit so I'll hold off on driving it until I get the gauges back.
With space freed up in the garage I pushed the Silver S4 in.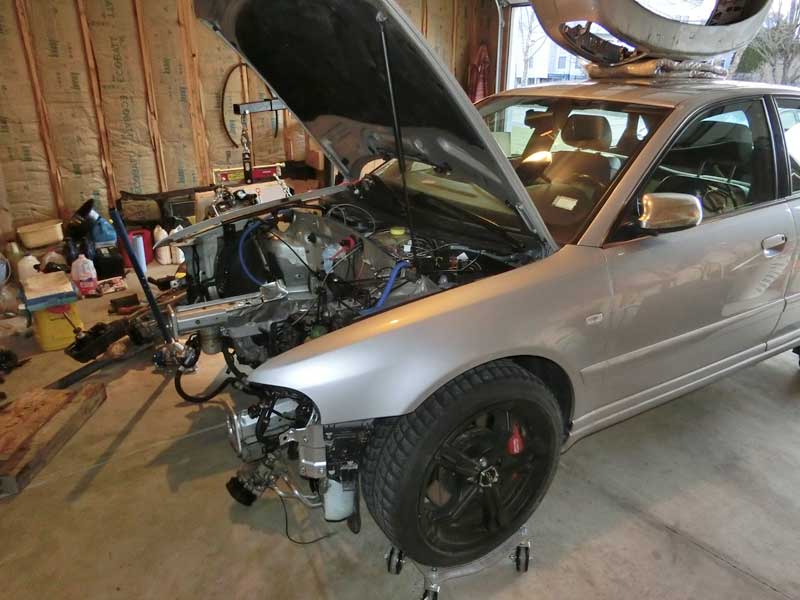 Now I'll be turning my attention to putting the accessories onto this engine and installing it into the Silver S4.