Just a little progress today on the Avant.  Tightening up some of the bolts underneath the car and one axle.  Installing the SRM intercoolers was one of the more apparent completions.  Luckily this car had SRM IC's on it when I got it, although they were the stock size inlet pipes where I use the RS4 size inlet, but having some of the frame already trimmed was nice.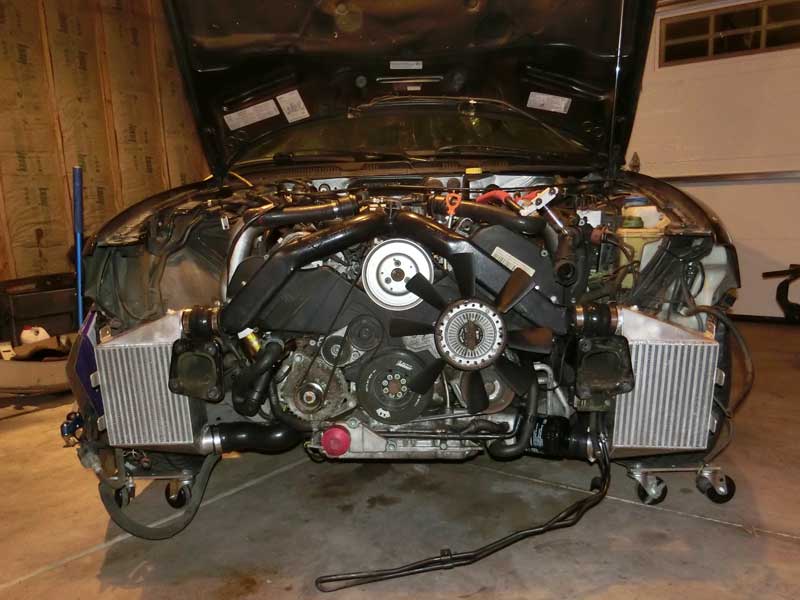 I'm moving the entire radiator support over from the Silver car since I had purchased a new radiator when I converted the Silver car from a TIP to 6-speed.  That radiator only has about 4,000 miles on it.  Additionally the lock carrier is trimmed for the SRM IC's that I'm using.
I did decide to pass on installing the water-methanol injection system for now.  Trying to move it over is a job unto itself and there are still a number of other things I have to do, but WMI is not one of them.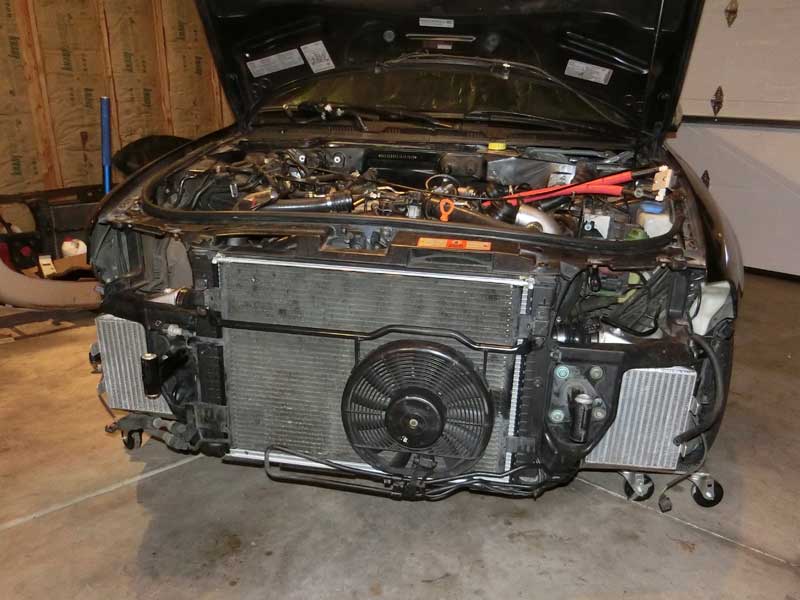 I've also decided to go without the Achtuning Oil Cooler for now.  It's not essential and just introduces more work and more potential complications.  The area where the Oil Cooler heat exchanger sat was loaded with dust and debris so I took a vacuum to the fins.
Even if I get this all together soon my rear differential is still out having the MFactory limited slip differential installed.  While doing work on it the shop found some more parts that could stand to be replaced, reasonable considering the car has almost 290,000 miles on it.  So we're waiting for those parts to arrive so they can continue with the conversion.