Today I rolled the Avant out of the garage to make room for the Silver S4.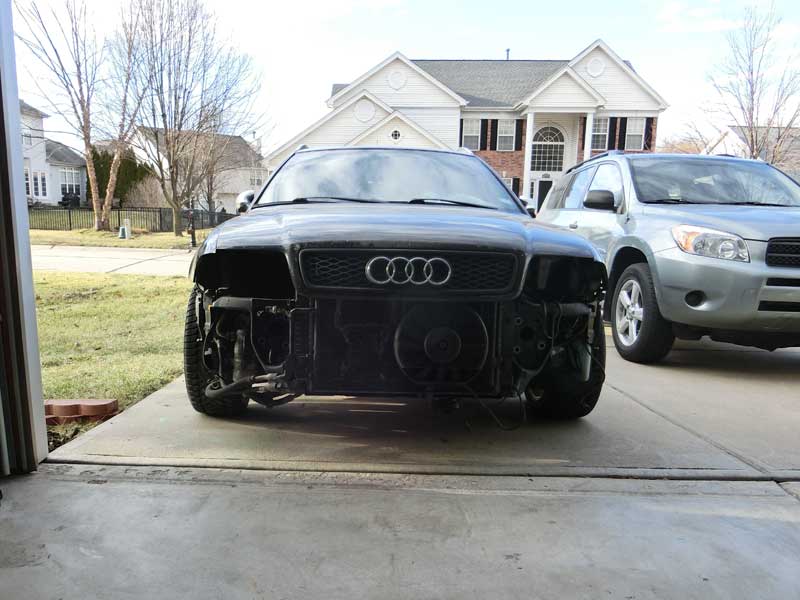 The Silver S4's engine is going to come out, and exchange it for one of the two that is sitting on a dolly in the garage.  Then the Silver car's engine will be installed into the Avant, along with some other pieces, such as the front coilovers.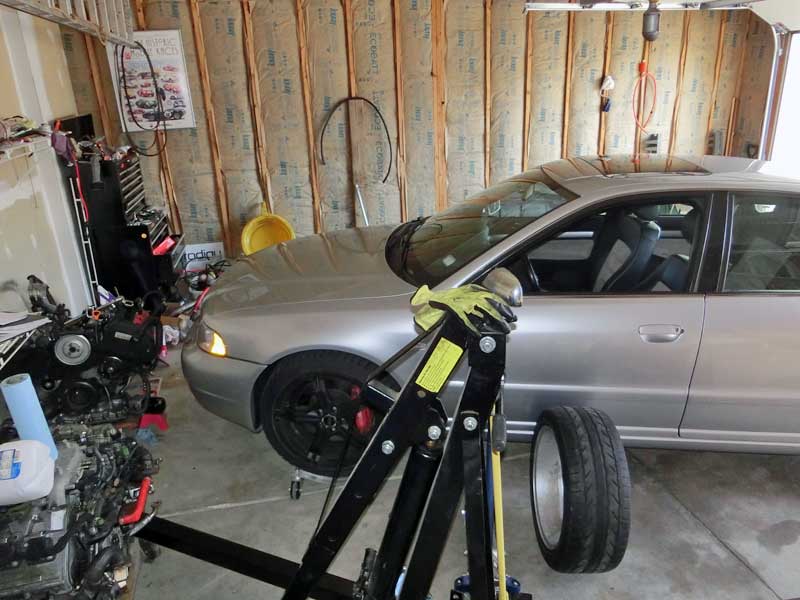 In another effort, I stuck the knockoff K04's that were on the Nogaro S4 onto the flowbench to see how the flow numbers compared with BorgWarner K04's.
I was surprised to find that the knockoff K04's did not flow as much as BorgWarner K04's.  I would have expected that a copy of the original K04 would have flowed about the same as the original – that turned out not to be the case.
The knockoff K04's flow about the same as the K04-hybrid turbochargers that have been tested on the flowbench.