My Stasis Streetsport rear coilovers came back today from being worked on.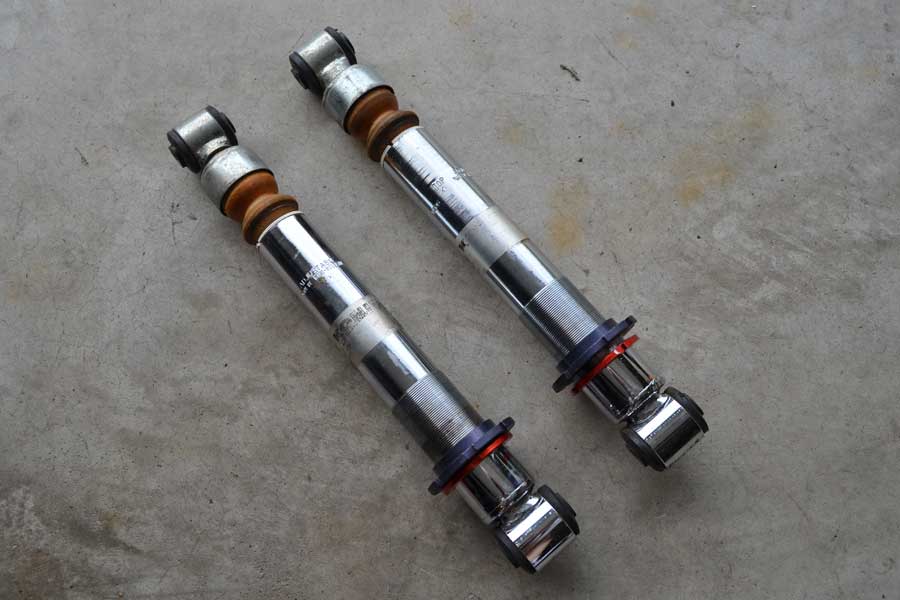 The spring perch had been stuck and after a week of them soaking in PB B'laster and Kroil I shipped them off to PSI for the pro's to give a try at it.
Turns out that a previous owner of the coilovers had decided to use Loctite on the threads to make sure the spring perch did not move from the height it was at.  The use of Loctite was discovered after PSI was forced to cut the spring perches off.
Here's a tip, the parts that are indicated by the yellow arrows, do not use Loctite on them.  The red ring below them is for locking the perch in place.
I also figured I would give the rear shock mounts a POR-15 treatment even though they looked pretty good.  Notably, the exterior of these mounts were flawless, but down inside them I did find areas that had rust.
Now the rear components are reassembled and ready to be reinstalled, with a better height setting.