Several months ago I mentioned that Turbo Concepts was a vendor I was interested in learning a bit more about.  The information I could find at the time was looking promising based upon the marketing information, but I was hoping to find some user data on the Stage 1 offering.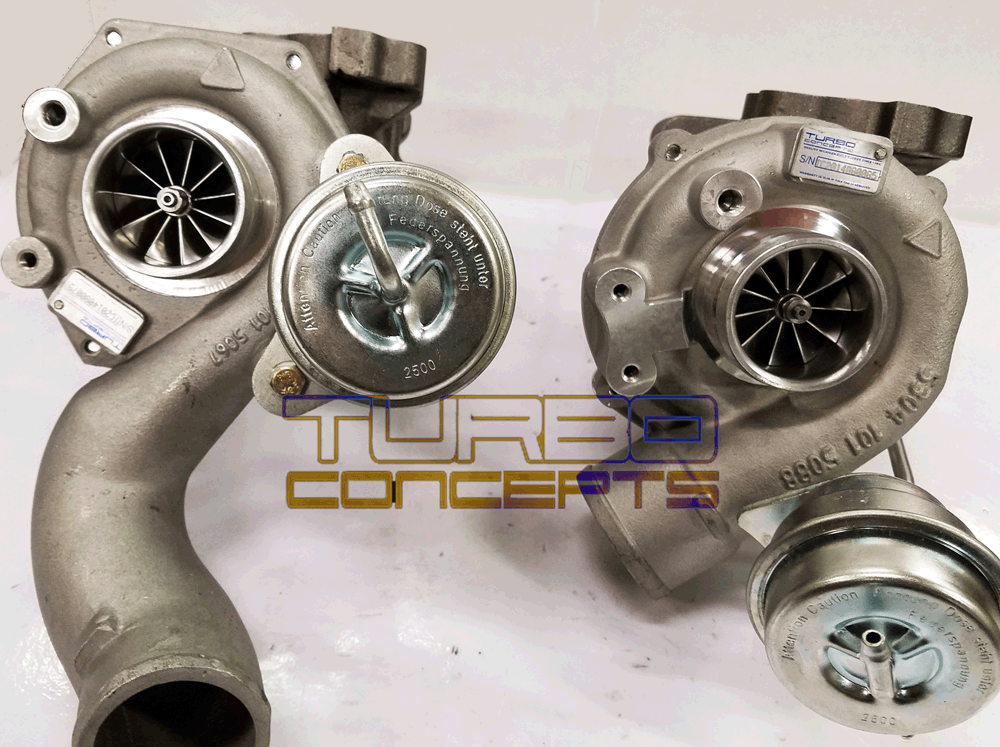 Turbo Concepts (TC) was cooperative in providing me with some on car data, unfortunately the results were from the middle of the summer (hot temperatures), and on a Tiptronic equipped car, so the tune was not very aggressive.  The information was inconclusive; it did not show the turbo's being able to produce full boost by 2800 rpm, something the larger Stage 2 turbo is claimed to do and so a benchmark that I would expect the smaller Stage 1 turbo to equal, or exceed.
For reference, BW K04's under favorable temperature conditions can reach 20 psi by 2800 rpm.  The BW K04 is also advertised to flow about 21 lbs per minute, by comparison the TC Stage 1 product is claimed to deliver up to 28 lbs. per minute.
Outflowing the BW K04 yet retaining the same response is just what I have been after as part of my search for the best stock motor turbo.  A search that has yet to uncover a turbocharger capable of equaling the responsiveness of the BW K04.  The Turbo Concepts Stage 1 turbocharger is unique among turbochargers I have come across as it is targeted as a direct replacement for the RS4 K04.  During my search of the K04 alternatives the information I have found shows that most of these K04-hybrid options are a decent bit larger than RS4 K04's, and so far have failed to meet RS4 K04 responsiveness.
While inquiring about the TC Stage 1 product they had informed me that they were in the process of incorporating a revised turbine wheel design in their products and that the new turbine wheel was expected to bring an increase in responsiveness, this was encouraging news.
The Stage 1 turbochargers are now available with the latest turbine wheel and I've decided to see if this product lives up to the manufacturer's claims, those being:
BorgWarner RS4/K04 responsiveness
Outflow the BorgWarner RS4/K04 by 20% (28 lbs/min)
Up to 450whp on pump gas
I also plan on assessing how it compares with the other turbochargers I have evaluated on my B5 S4.
The following are photographs of the Turbo Concepts DZX-271 Turbochargers that were delivered.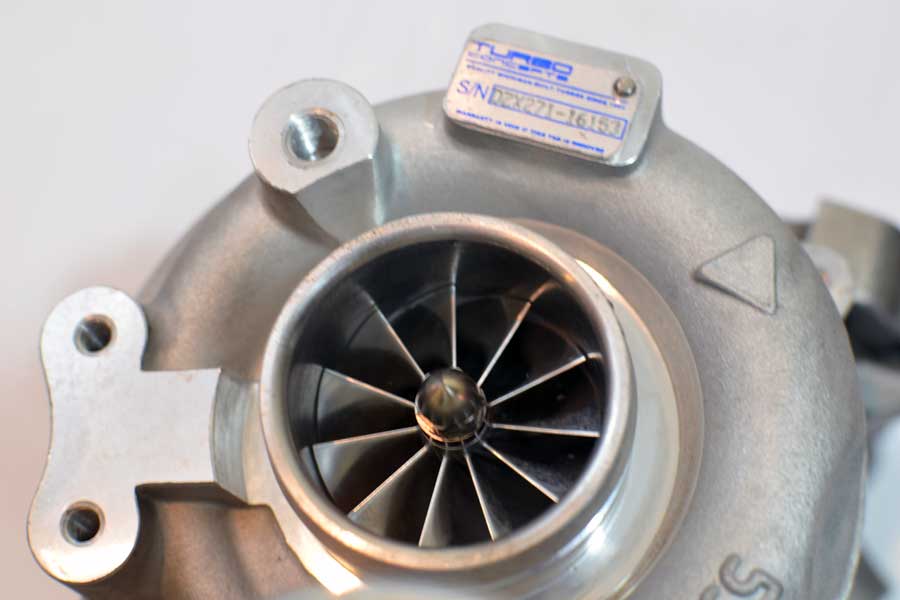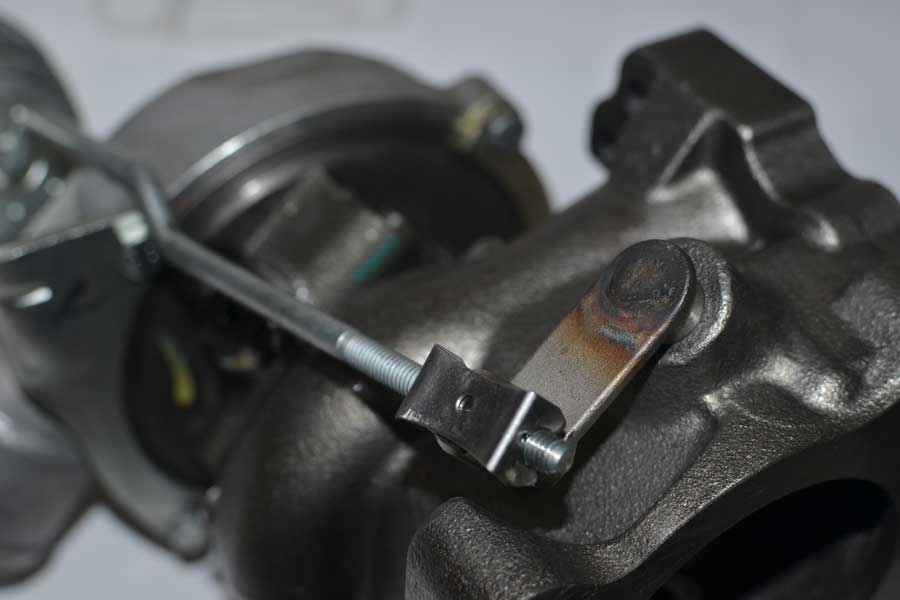 I was surprised to find a turbocharger installation kit as part of the shipment, a nice addition to the package.