Several weeks ago someone posed a question about the Turbo Concepts brand of turbochargers for the Audi B5 S4.  I'd never heard of them before, so I checked out their website to try and learn some more about this company and their product line for the 2.7T engine.
I was happy to see that they provide some information about the products that they sell, that's not always they case when it comes to aftermarket turbocharger suppliers.  Three products are available for the 2.7T engine, described as Stage 1, 2, and 3.  The Stage 1 product looks to be a replacement for the K04 with a bit more potential, and the Stage 2 & 3 are in the RS6 hybrid category.
As indicated in my quest for the best stock motor turbo, a K04 replacement is what I'm mostly interested in – a turbocharger that can retain K04-like spool yet delivers a bit more power towards the top end, the Turbo Concepts DZX-271 is the product in their lineup that is most closely aligned with what I am after.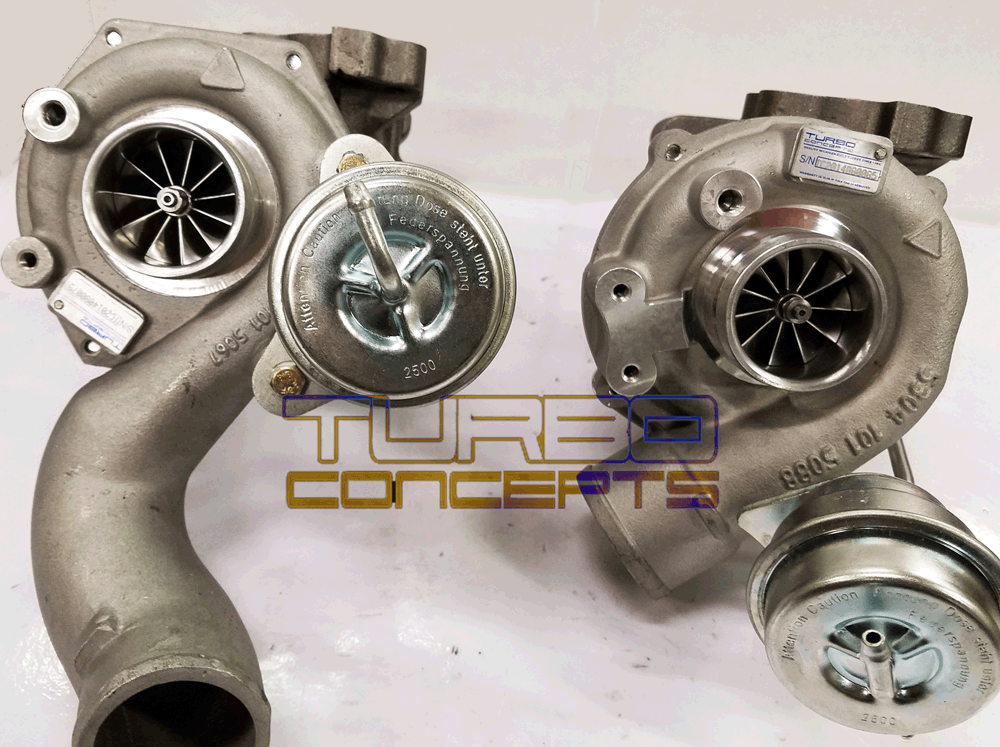 Looking more closely at the information available it's not clear if the Stage 1 turbo will differentiate itself from the other turbo's that I have driven, or am planning to evaluate.   There is a claim of it being capable of flowing 28 lbs/min, but at what pressure ratio?  Even then, claimed flow rate numbers for a compressor don't necessarily translate to vehicle performance.
For the time being I'll wait to see if any user data is published that gives more indication of whether or not the Turbo Concepts product is something that will meet my criteria.