With the coilover suspension components off the rear of the Avant for some work I decided the time was right to replace the rear sway bar end links with a set of the 034 Motorsport length adjustable sway bar end links.
The Avant is equipped with the Neuspeed rear sway bar, arriving set at the softer setting, which I plan to keep, and what appears to be an Apiko Rear Differential Mount.
With easy access to the stock end links the swap was pretty easy.
I did initially forget that the lower bolts have the hex attachment located at the end of the threaded part of the bolt.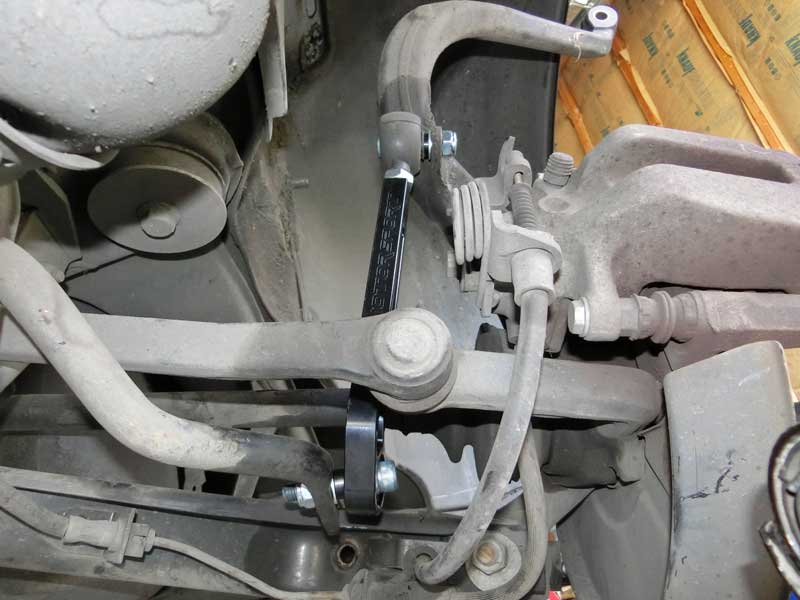 Once I reinstall the coilovers I'll work on adjusting the length of the end links.