Today I tightened up the driveshaft.  I found one bolt to have some wear on the head, enough that I wasn't comfortable trying to torque the bolt, so I swapped in a better condition bolt that I had lying around.
I then turned my attention to undoing the Evap System delete that some prior owner had done.
Thankfully whoever did the delete had not cut the wires to the pump and had also left the majority of the hosing in place, it was all bundled up and zip-tied to the bracket that used to hold the leak detection pump.
I reconnected what I could and put some new hose in place of the original hose that had been trimmed slightly and was no longer long enough.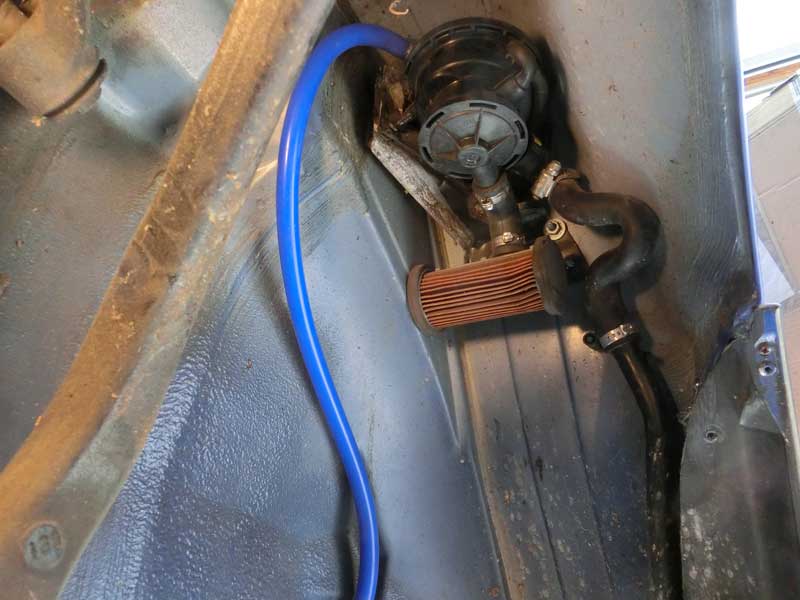 I also installed a charcoal canister beneath the spare tire well.
Turning to the interior of the car I reattached the shifter.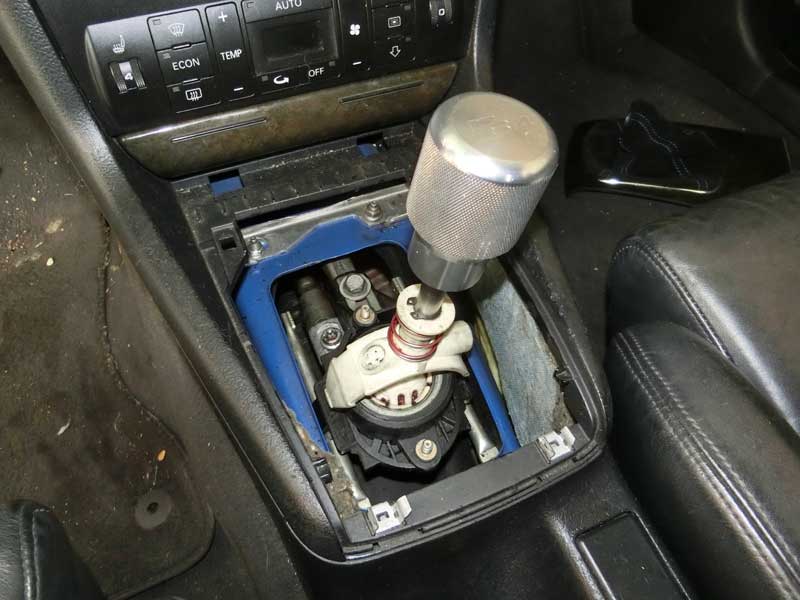 I also installed a base tune onto the ECU.  The previous fueling setup on the car used a K&N cone filter attached to a BMW MAF housing with a Hitachi MAF sensor glued into place.  I'm anticipating that would be more challenging to get tuned versus starting with a hardware configuration that's more standard and closer to something I've got an existing tune for.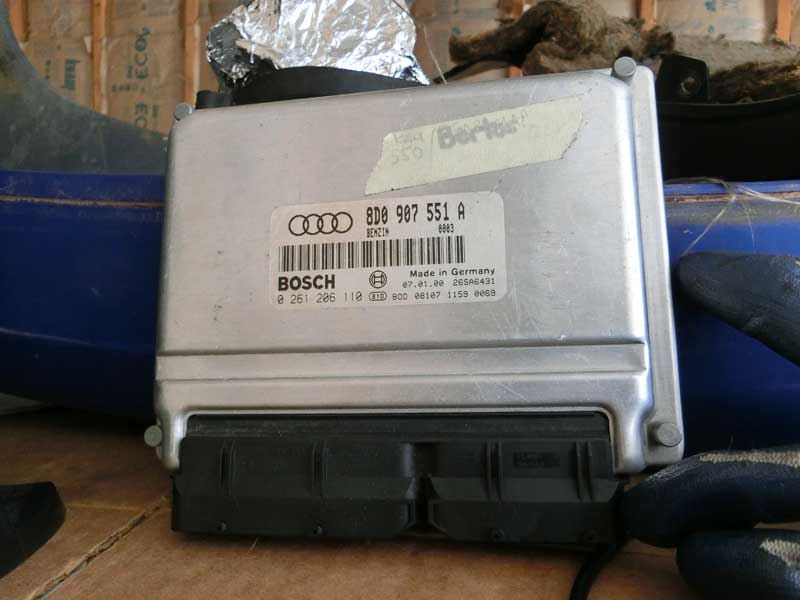 Looking through a collection on BIN files I have from Nefmoto the Bertos Stage III file is a close match, it uses K04's, 52# EV14's, and an 85mm MAF housing with Hitachi sensor.  This car has a similar setup, aside from the air filter and MAF, so I will be swapping the Nogaro's intake parts for a stock airbox attached to EPL MAF housing with Hitachi sensor.  Since I have a good MLHFM curve to use for the EPL MAF housing I'm hoping the base tune will give good initial results.