Today I decided to tackle installing the front swaybar on the Nogaro project S4.
The car came with NO swaybars, except a Black Forest Industries Stabila upgraded front swaybar in the trunk.  Lacking a rear swaybar I've not been inclined to put a higher than stock rate bar on the front of the car.
I did put the Stabila on the scale to check the weight – 16.6 lbs.  I also measured the diameter of the bar – 29 mm.
I have not yet measured the OEM S4 front sway bar, but I have read from others that the diameter is the same and weight is also the same as what I recorded for the BFI Stabila.  I need to inquire with BFI about how much greater the rate of this bar is.
I took a used front sway bar that I had and installed it onto the Nogaro car.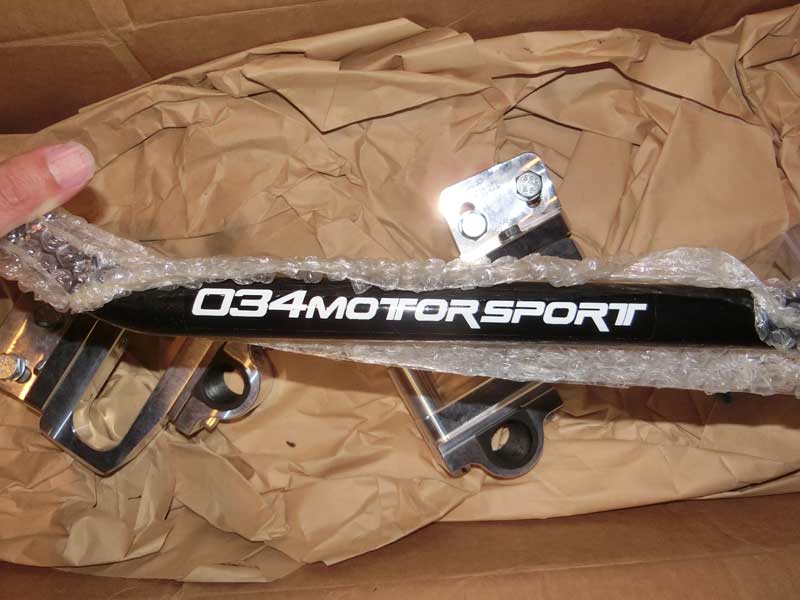 I've decided the 034Motorsport Solid Rear Bar that I've had in storage for a while will go to a new home, I'm selling it, not installing it on the Nogaro.  The Nogaro will receive a stock B5 S4 rear sway bar.
I may try an upgraded rear bar, but with the STāSIS Öhlins Motorsport Suspension on my Silver S4 I'm guessing the 034 RSB will be overkill if I were to use it on that car.