I am continuing to record some pre-turbocharger compressor inlet pressure drop as I did with the K03 turbo pressure drop.  Now I am using the TTE550 turbochargers operating with a significantly higher boost pressure.  With this Stage 3 setup I presently have the following boost profile: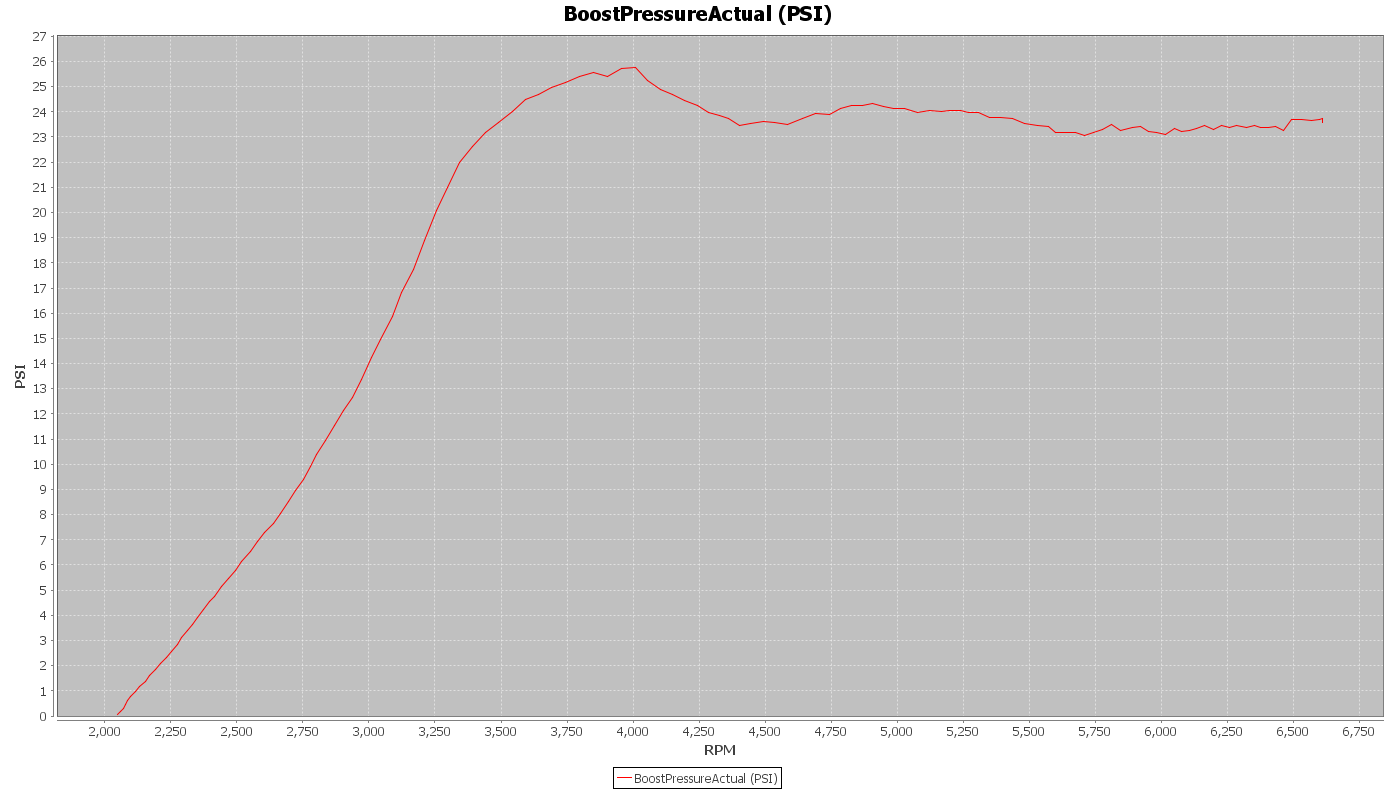 Measuring the pressure drop in the turbo inlet pipe produces these results.  Note:  All data not specified as TTE550 is from the BW K03's.
Not surprisingly the pressure drop is greater with the Stage 3 setup as there is more airflow through the inlet for an equivalent engine speed.
Below is a comparison of the K03 vs TTE550 Boost and MAF readings during these collection sessions.  The greater boost and MAF lines are produced by the TTE550's.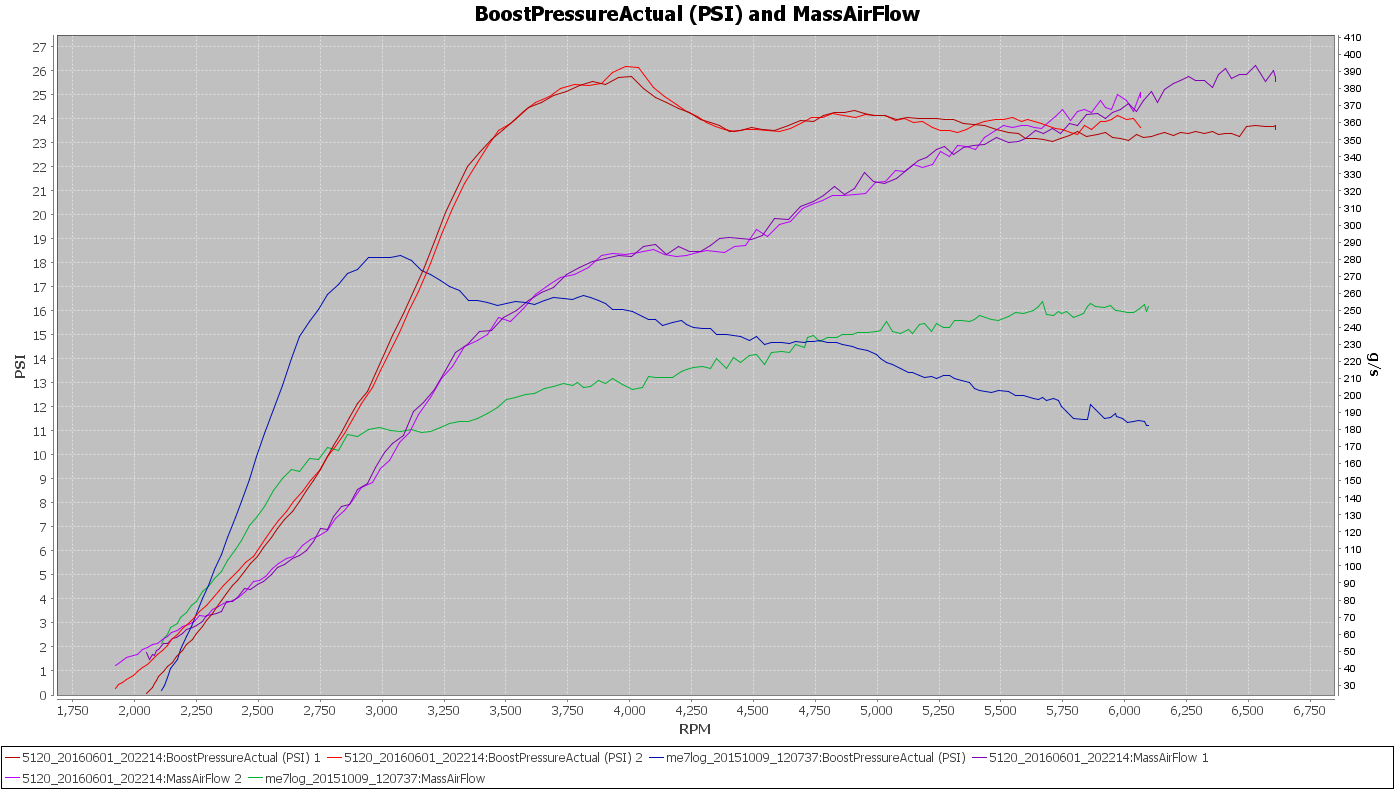 Interesting fact: K03's reached 15 psi at 2667 RPM, TTE550 reached 15 psi at 3042 RPM — 375 RPM later.