Matching 8 psi preload wastegates with the TTE550 sparked some discussion over the potential need to adjust the tune to accommodate this component pairing.
I've been satisfied with the responsiveness from the TTE550, but in the interest of finding out if "doing it the right way" would make any difference in the results I decided to undertake an effort to Calibrate the Tune's KFLDRL table.  A detailed report on one persons attempt to do this is documented on the Nefmoto site and I'm using that as a starting point for my effort.
After setting CWMDAPP and KFLDRAPP appropriately I began by collecting 0% and 10% data.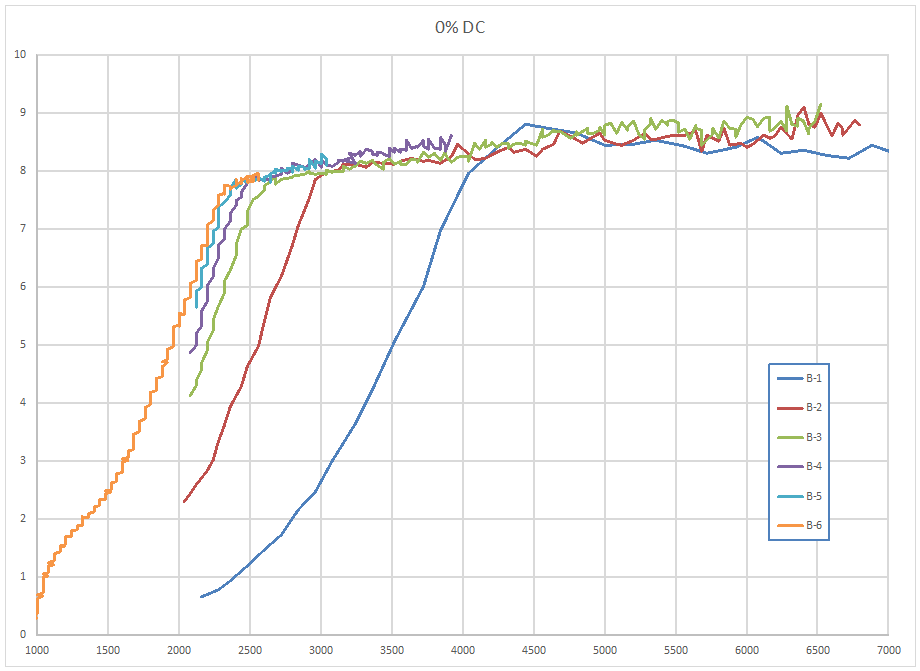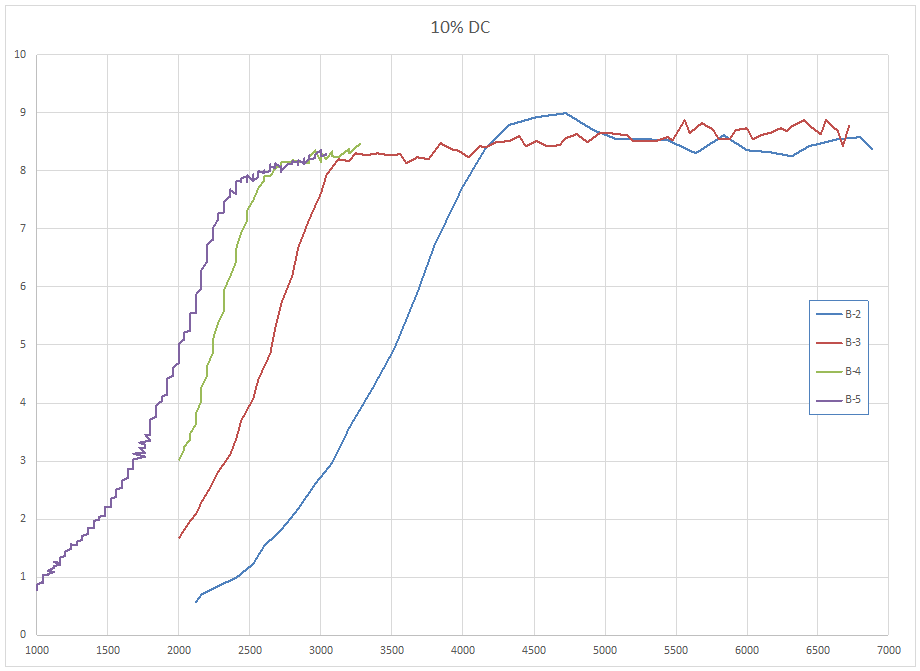 An early observation is that I can likely refine where I am collecting data without adversely affecting the outcome.  Attempting to log boost data from 1000 to 6500 rpm in every gear is time consuming, risky, and not possible due to the speeds reached in 6th gear at 6500 rpm.  I'm not interested in conducting this work on a dyno so I am limited by conditions on public streets.
With the intent being to capture the maximum boost pressure achieved at a particular engine speed for each duty cycle setting, it looks as though I am able to use 6th gear to record from 1000-2500 rpm, 4th gear from 2750-4000, and 3rd gear from 4500-6500.  I believe this will produce 'good enough' results and reduce the amount of measurements I need to make.
Some additional measurements, 20% and 30%.  These were made at ambient temperatures about 20 degF greater than the other two, which raises the question, should the fixed wastegate duty cycle boost pressure be recorded at the same temperature?  I would think so, but then if it did matter what does that say for the KFLDRL results that are being tabulated and how they hold across different temperature ranges.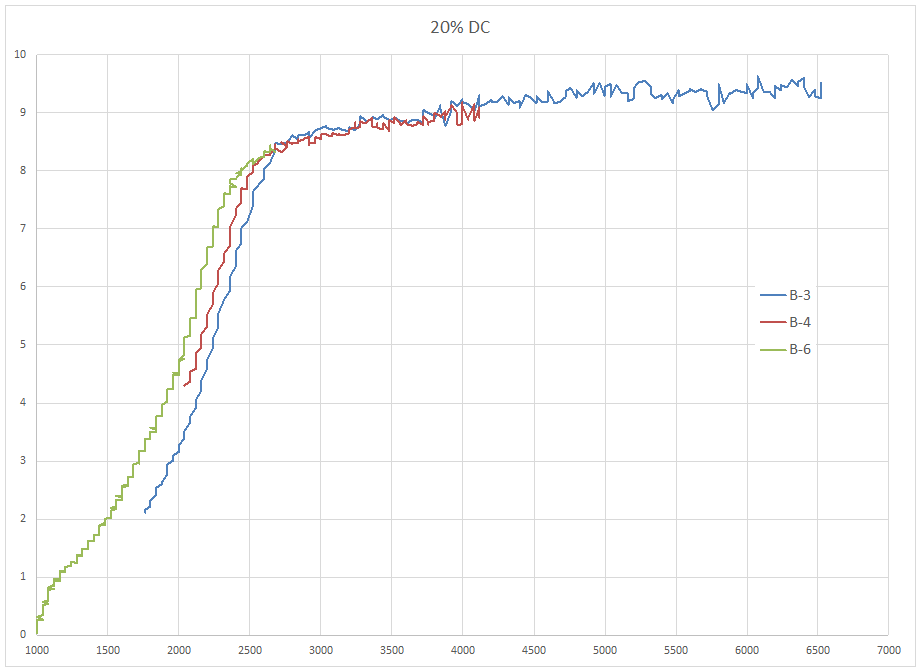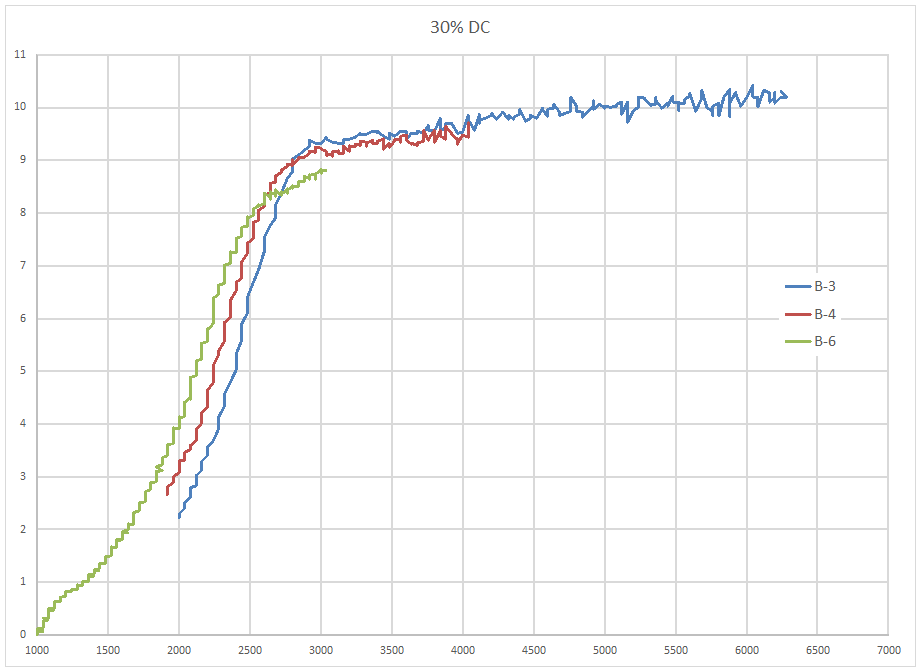 These latest results are prompting me to also drop taking measurements in 4th gear since I'm not seeing any value added from those readings.
I will be logging 3rd and 6th gears with only the <3000 rpm region of the 6th gear data being used.
Shown below are the composite 3rd gear results thus far.  Note: The 10% DC pull was very short.