Continuing to establish some baseline performance metrics for the K04 turbo's, I recorded the exhaust pressure pre-turbo with K04 turbochargers on the car, stock exhaust manifolds, and a mild Stage 3 tune.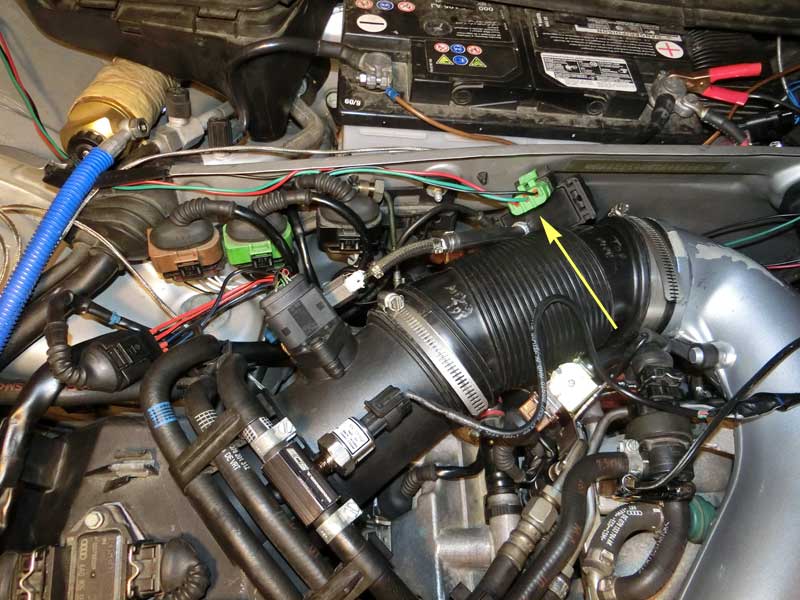 The pressure sensor reads on the passenger side exhaust manifold where the EGT sensor is normally attached.  I have a few connections leading from the exhaust manifold so that the sensor is not close to the exhaust gas heat.  The sensor is laying next to the accordion hose in the photo above.
A change from when I made these recordings with the K03 turbo's is the addition of a pressure snubber to the signal line.  This device helps to smooth out pressure pulses to produce a smoother input signal and to also protect the sensor.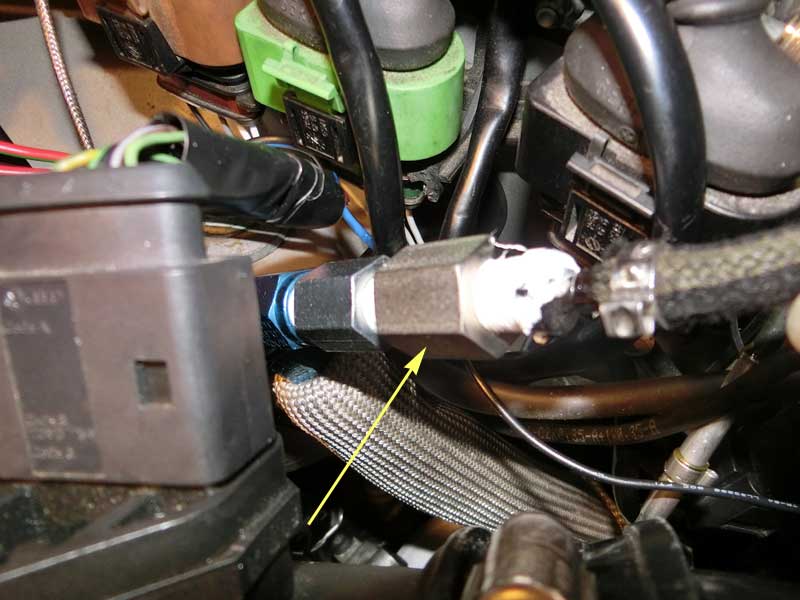 Results with the current turbo's and tune are displayed below:
With an additional, shorter, pull.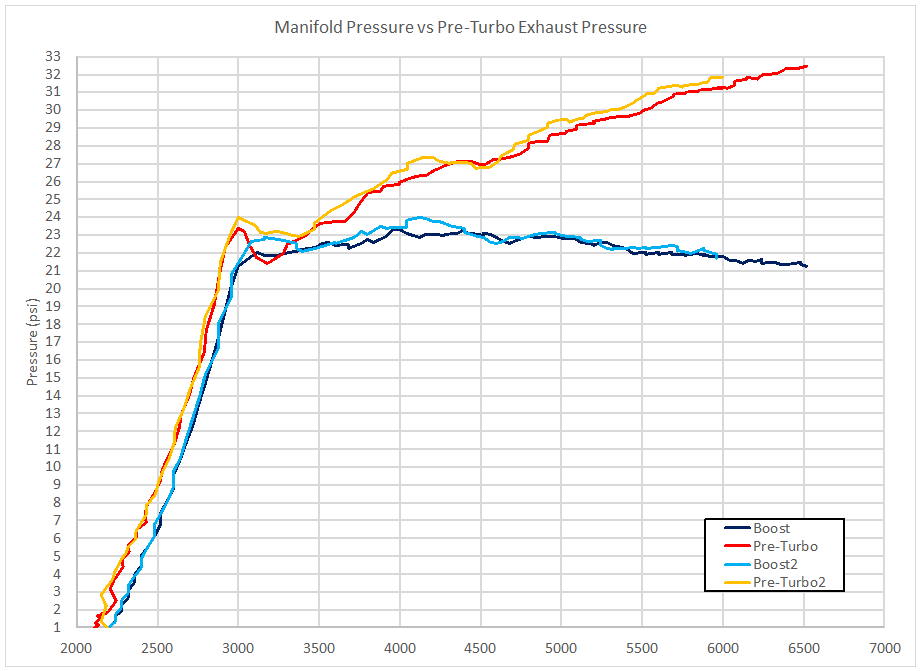 A couple of more comparison charts: