In order to have something to compare with so I can see if the pre-turbocharger water/methanol injection has any affect on the conditions exiting the turbocharger I recorded some information without w/m being injected.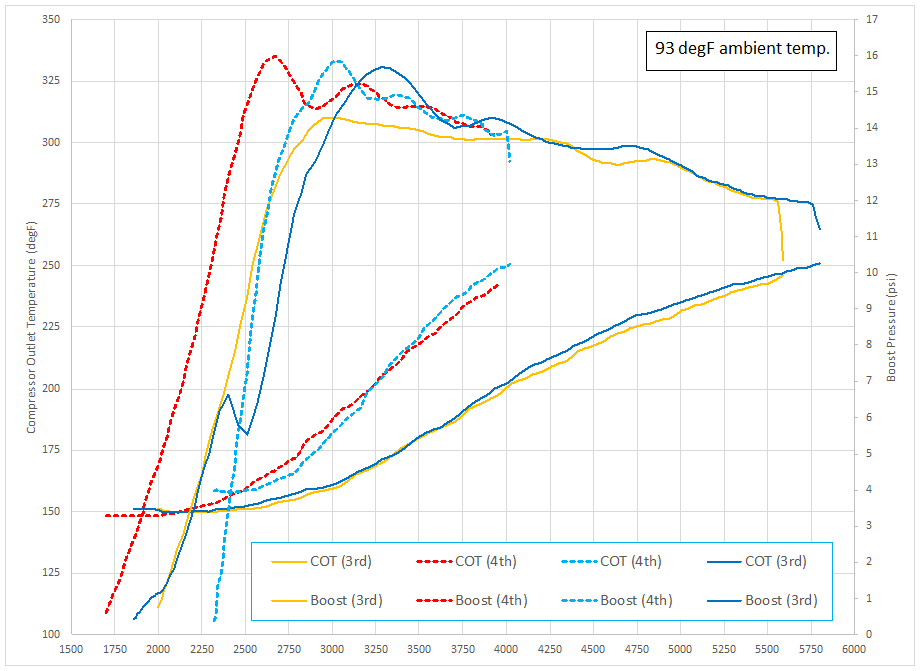 There are two measurements shown, boost pressure and temperature at the outlet of the compressor housing.  Data was recorded in third gear and fourth gear, with two samples made in each gear.
The dashed lines shown fourth gear, solid lines third gear.