Starting on New Years Day I am taking advantage of some extra free time to get ready to swap the Frankenturbo F21s into the S4.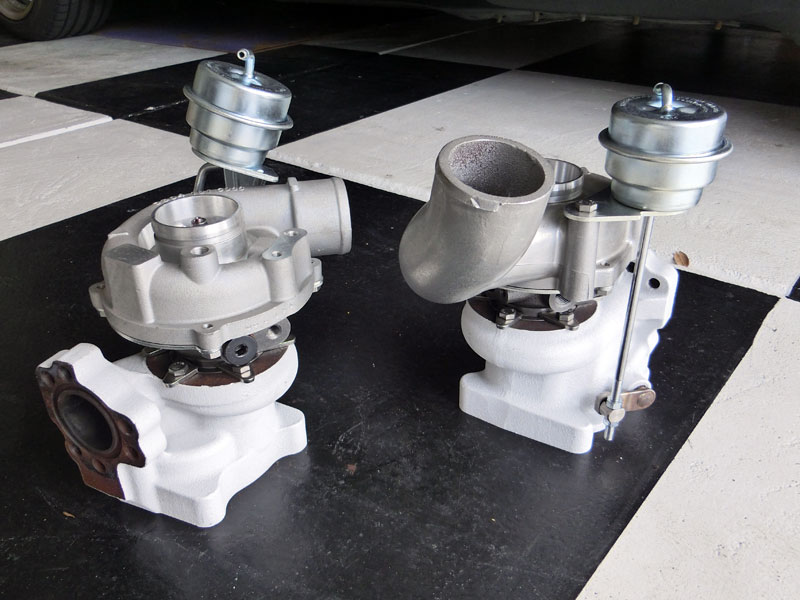 The S4 sits on a set of dollies so it can move about the garage easily for positioning.  The car is at an angle in the garage when the engine hoist removes the engine.
Spending Friday evening removing the engine.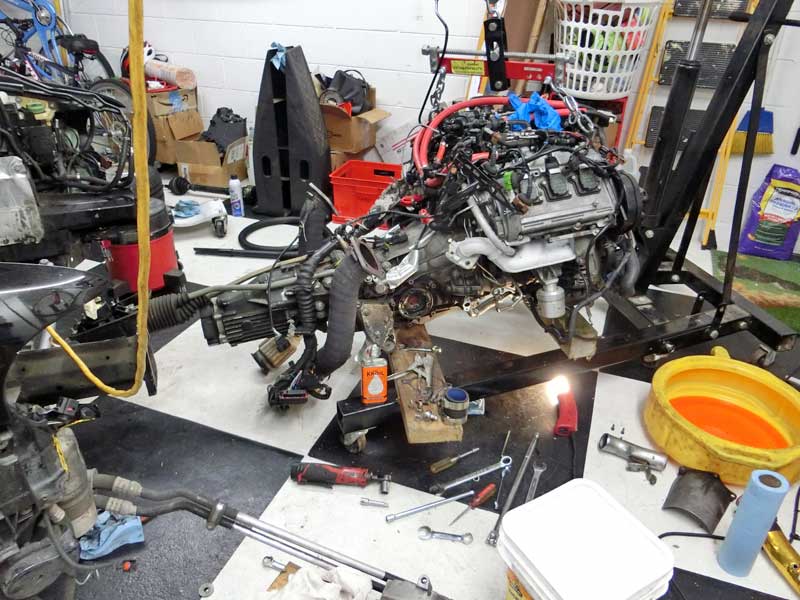 Saturday is turbo swap day.  This took a bit longer than usual on account of the Mamba wastegate bracket on the passenger side being too big.
Some cutting and filing of the bracket is done so that it will fit in place because the unmodified bracket contacts the cylinder head and/or starter.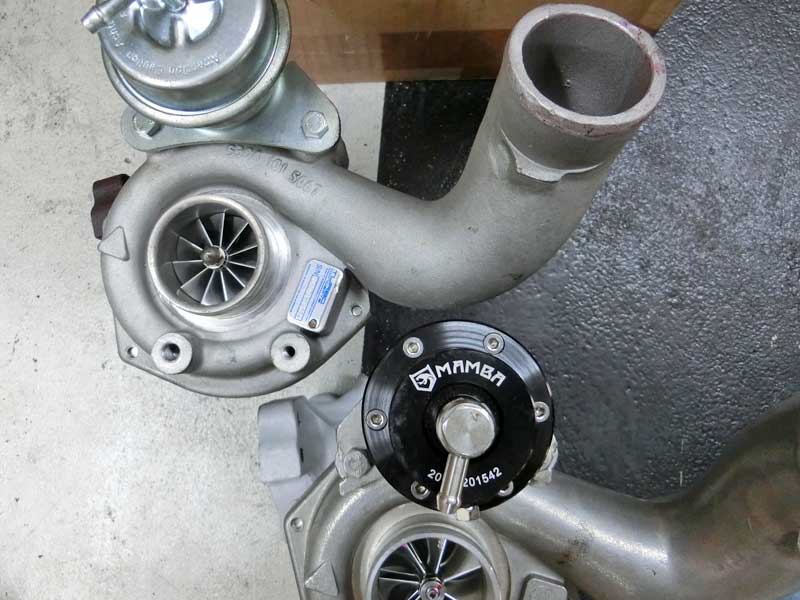 On go the new F21s.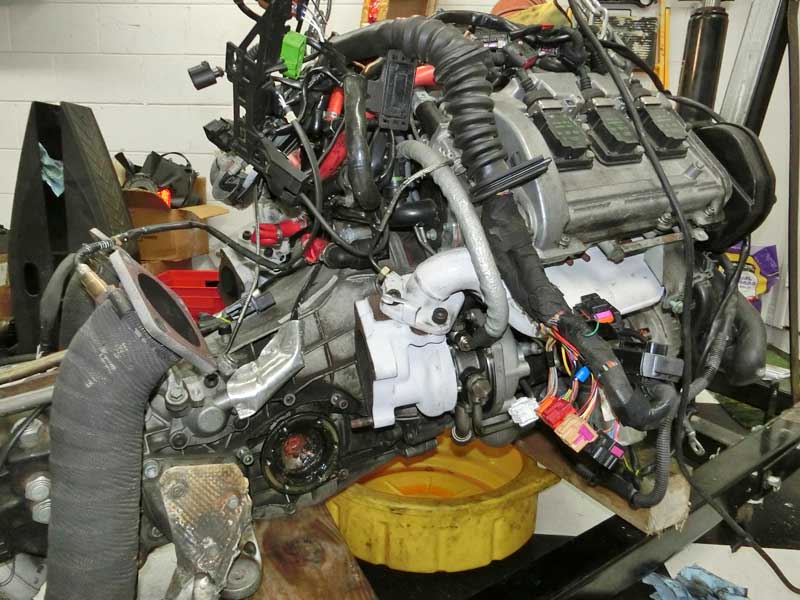 Before installing the engine the wastegate preload is set to 12 psi.  The setup is using the Yellow springs from the Mamba collection of springs.
Finally on Sunday the engine is installed.