All preparations are complete in readying the Avant's engine for removal.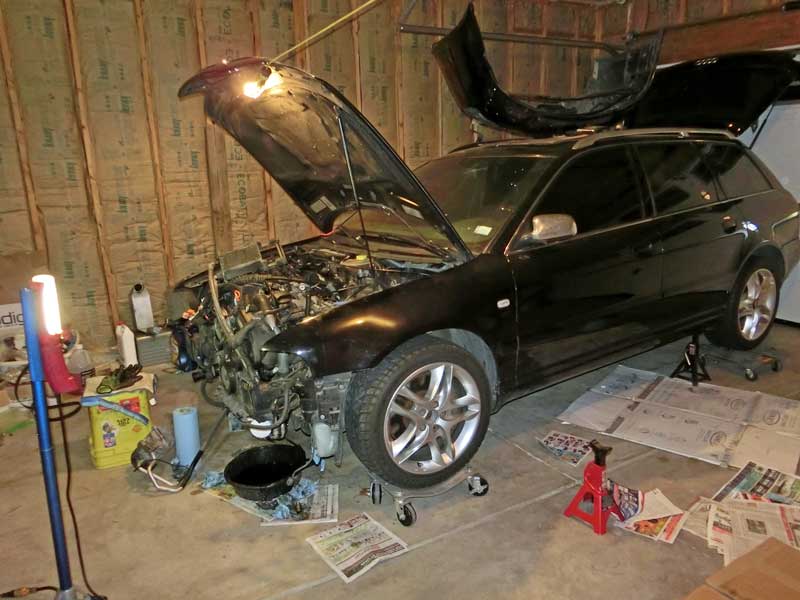 A little extra fun with this motor on account of the Oil Cooler that needed to be removed before the AC compressor could be lowered.
In other news, the rear differential is now in the hands of ET Tuning for the installation of an MFactory Helical Limited Slip Differential.