This evening I started exchanging the coilovers that I have between the Avant and Sedan.  Future plans are to downsize to having a single S4 and the Avant will be the car that I retain.  While the Avant has a few nice aftermarket components that make it a good Stage 2 car, I plan to bring over the parts that the Sedan has which are better suited to the Stage 3 power goals that I have.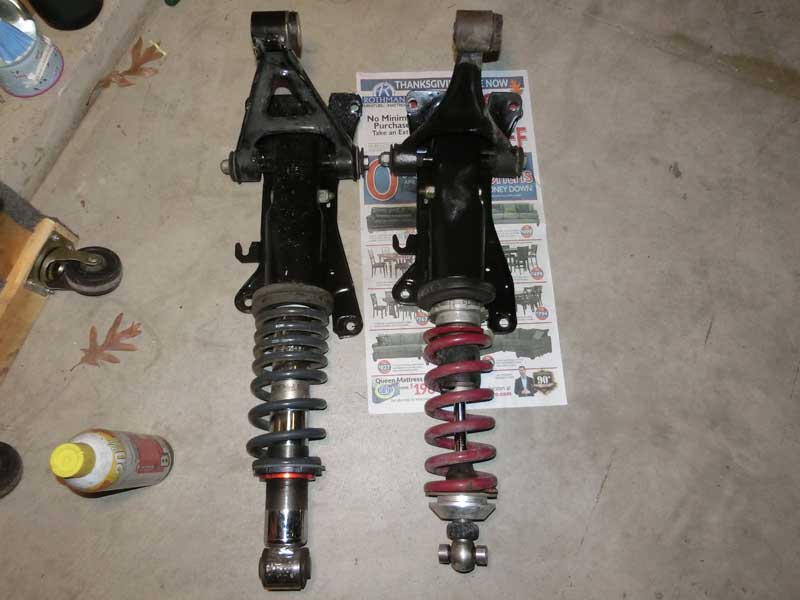 The sedan has a set of Stasis Ohlin Motorsports and the avant a set of Stasis Streetsports.  The Streetsports are a nice setup, but I like the Motorsports more, and so they will be what the avant rides on in the future.
This evening I completed the swap of the rear driver's side: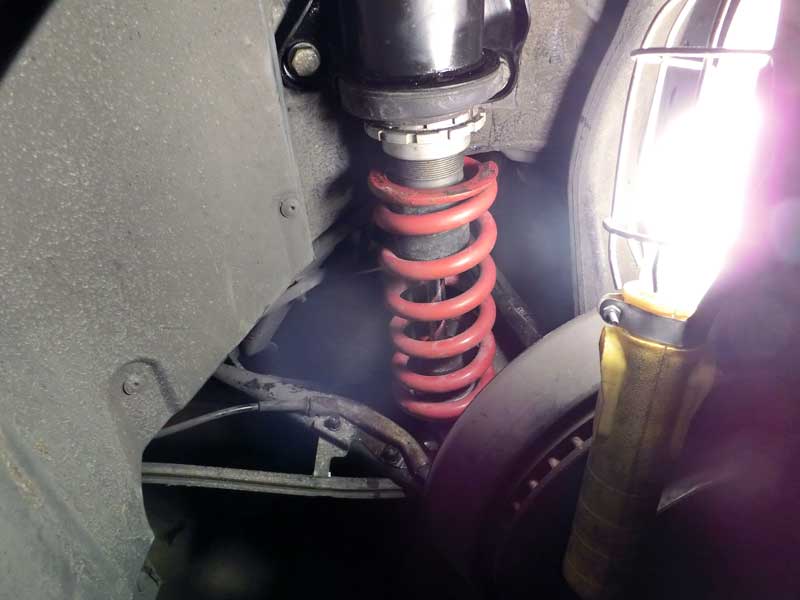 The Ohlin in its new home on the Avant.
The Streetsport installed on the Sedan.