This afternoon I completed the removal of the Silver S4's engine.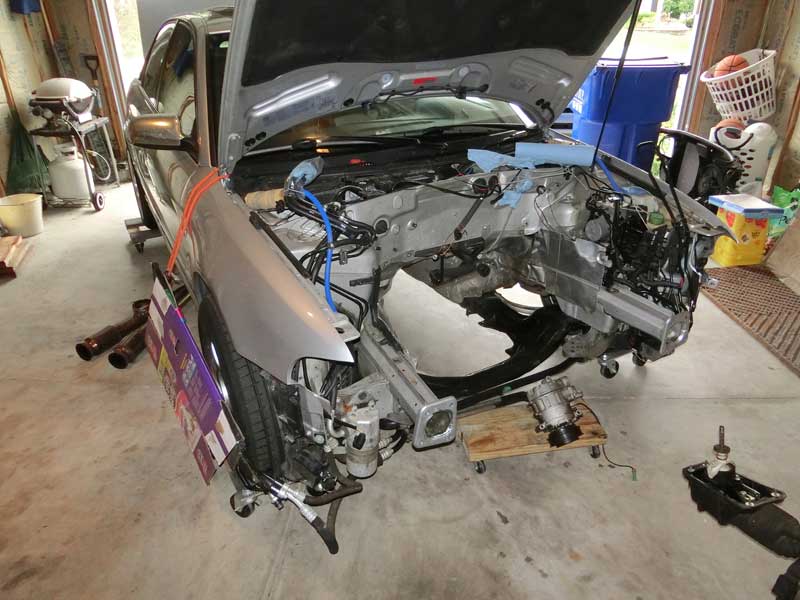 Currently the engine is equipped with The Turbo Engineers TTE550 turbochargers that I will be removing and replacing with BorgWarner K04's so that I can continue collecting some performance data that I did not collect the last time the BW K04's were on the car.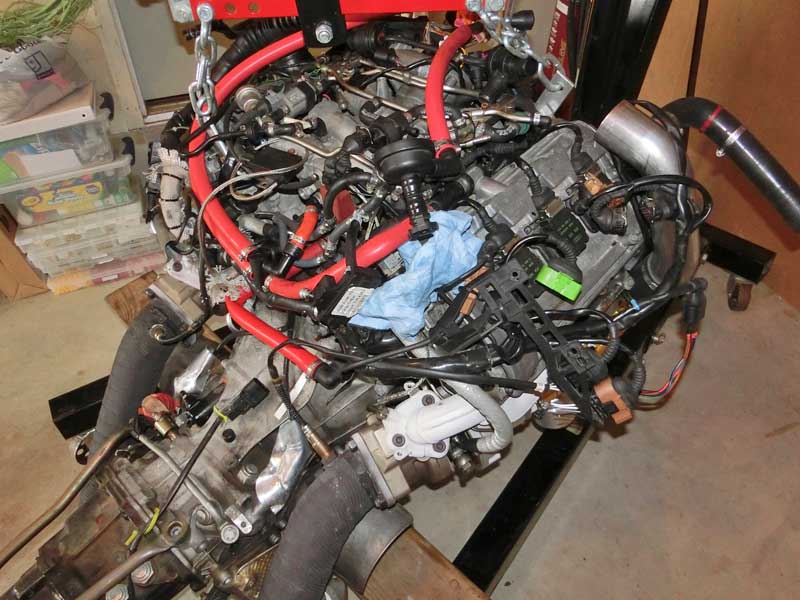 This removal went quite smoothly, only a little coolant was spilled on the garage floor.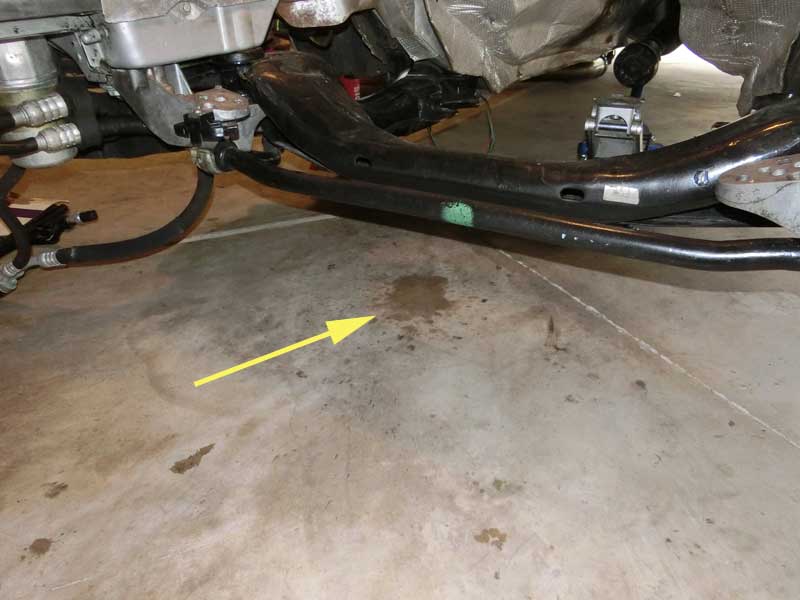 I've also continued to make some improvements to the removal of the PS line.
In addition to the use vise-grips and a piece of rubber to pinch the hose shut, the bolt in the end of the hose, I've now added a piece of rubber into the hard line to keep the PS fluid from flowing out while the engine is being coaxed out of the engine compartment.
This removal I also had an epiphany concerning the engine oil.  I've been going through a lot of oil with the engine pulls, only putting a few hundred miles on the engine before commencing a new engine pull.  As a matter of habit when I get to pulling the AC compressor from its location I drain the engine oil so that when I pull the oil filter oil isn't draining out while trying to manipulate the compressor lines around the oil cooler housing.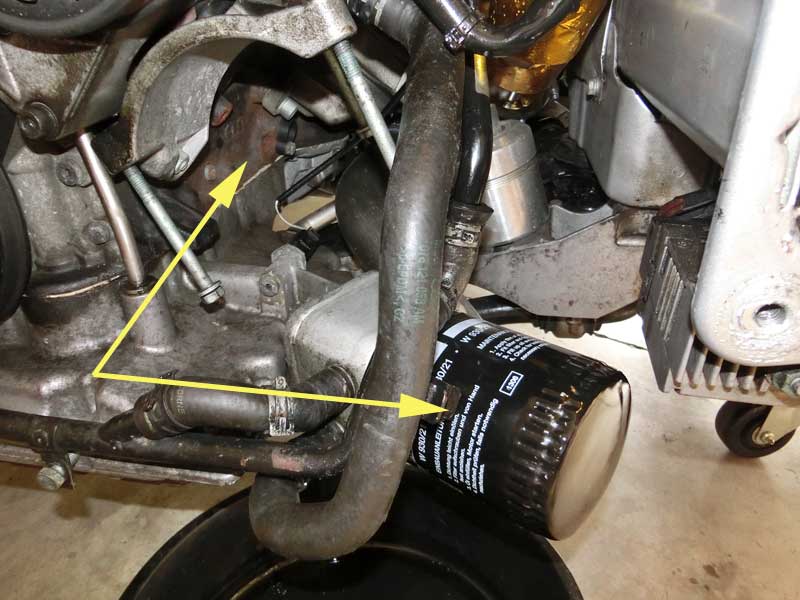 In an effort to limit the amount of wasted oil I decided I would not drain the oil from the pan via the drain plug, I would only remove the oil filter and then immediately remove the AC Compressor while the oil is draining.  Turns out not much oil drains out.
At the most I estimate one fifth of a quart was lost.