After wrapping up the K03 dyno session yesterday I've got all the data I care to collect for now on those turbochargers.
Today I began the process of moving up to a pair of BorgWarner K04's.  One addition to the toolbox this time around is a Milwaukee 3/8″ drive electric ratchet.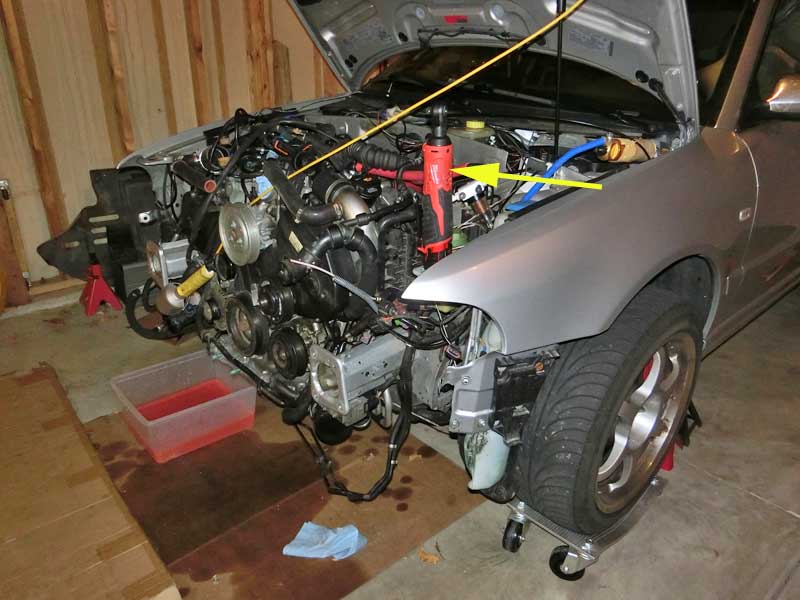 I'm hoping that the electric ratchet will help to speed up the engine removal process.
I put in three and a half hours today and made some good progress.  I'm hoping with about two more hours time I'll be ready to remove the motor and start to swap over to the K04's