The following charts show how three different tunes drive output results with the BorgWarner K03 Turbochargers.  The tunes consist of a stock, Lo, tune, a mid boost tune, Mid, and a high boost tune, Hi.
All results were recorded with ambient temperatures at 70 degrees Fahrenheit.  It should be pointed out that how the car was driven prior to each collect was similar, but not exactly the same, which could influence some of the temperature results, though that does not appear to be the case.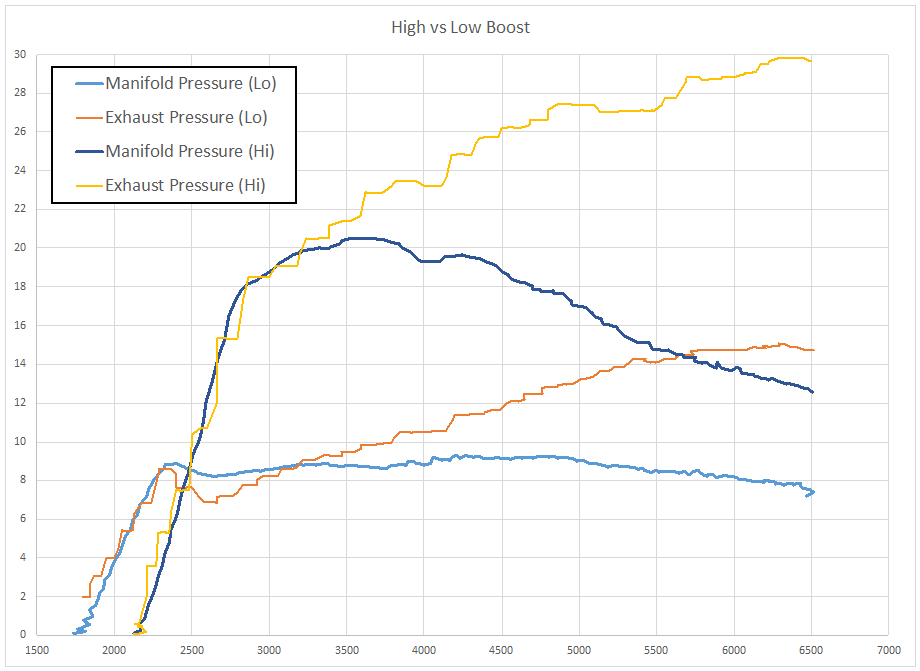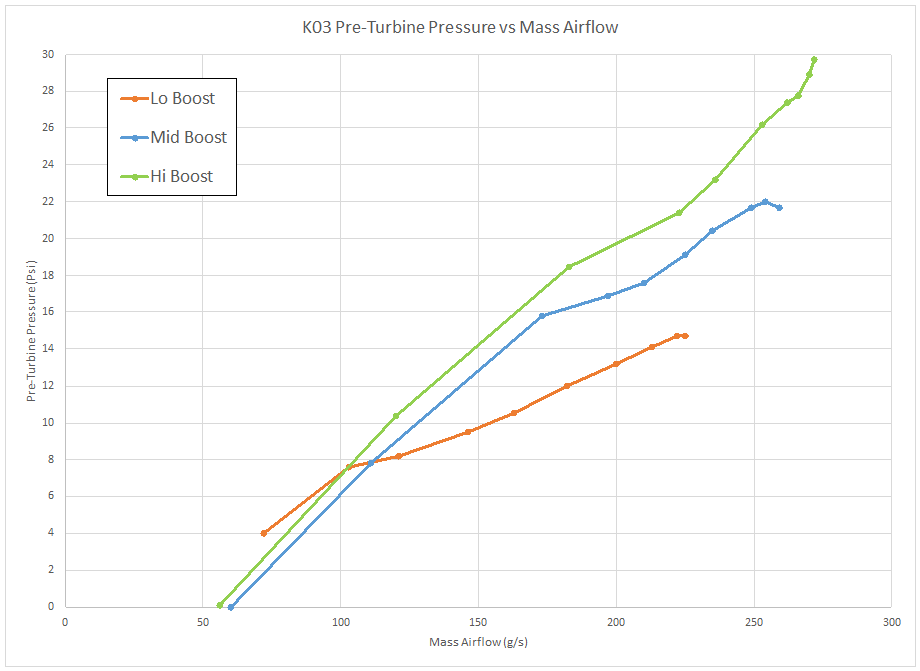 These are the boost profiles of the three tunes used for the data collection.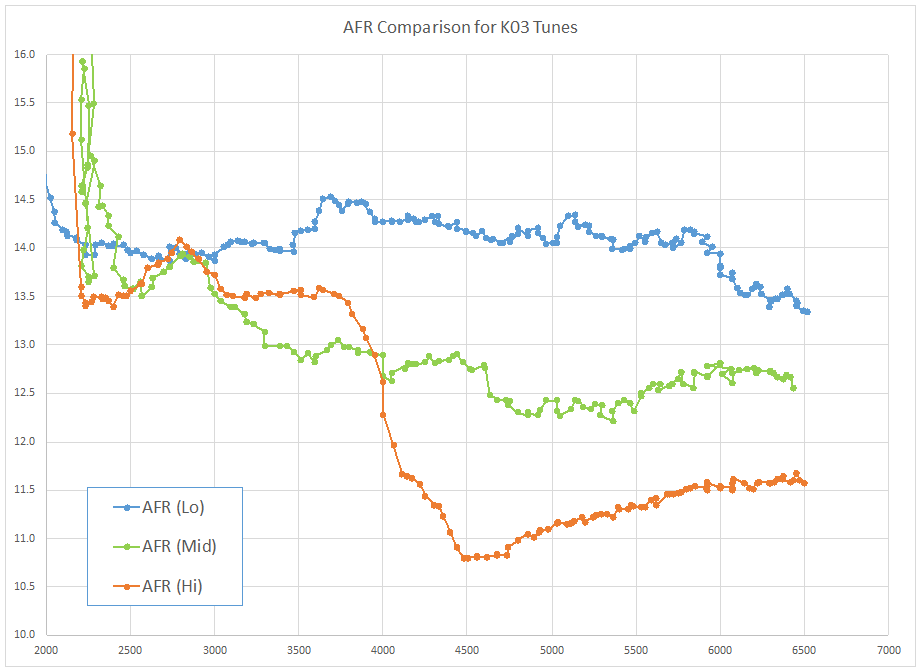 Results below were collected with the S4 on a dyno: