After a long battle with these oil lines, approximately 6 hours to get my turbo's back in with them on, they are connected and the wastegate lines have been attached as well.
The lines to the N75 don't yet have the adapter in place for my pressure sensor.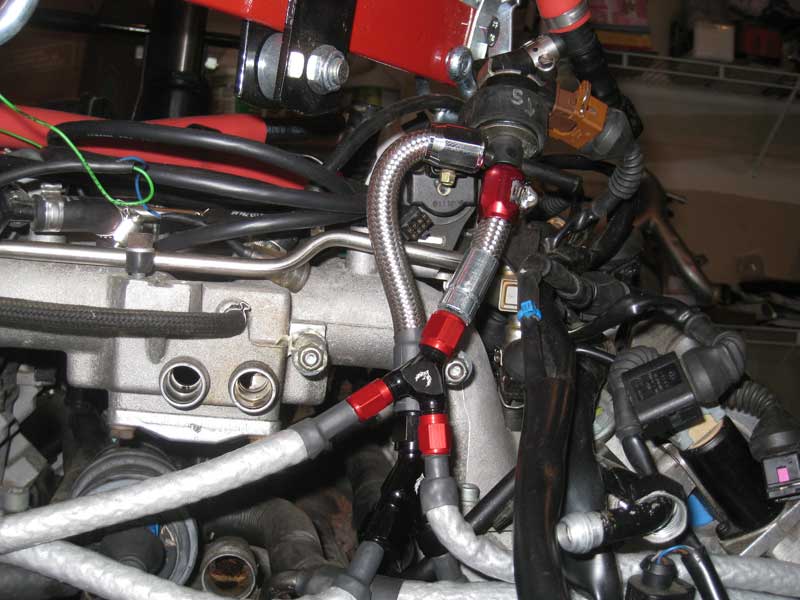 Attaching the oil supply lines to the oil distribution block was the biggest pita of the project, specifically the driver side line.  The line on the driver side is just long enough to reach, but with the thickness of the stainless steel line, heat shielding, and running it adjacent to the coolant line it was a long effort to get the fitting at the oil distribution block hooked up.
Eventually I loosened the banjo bolt fitting on the oil distribution block to the point that the fitting was almost ready to fall out.  Then I was able to maneuver the line and get the the AN fitting to thread and tighten everything up.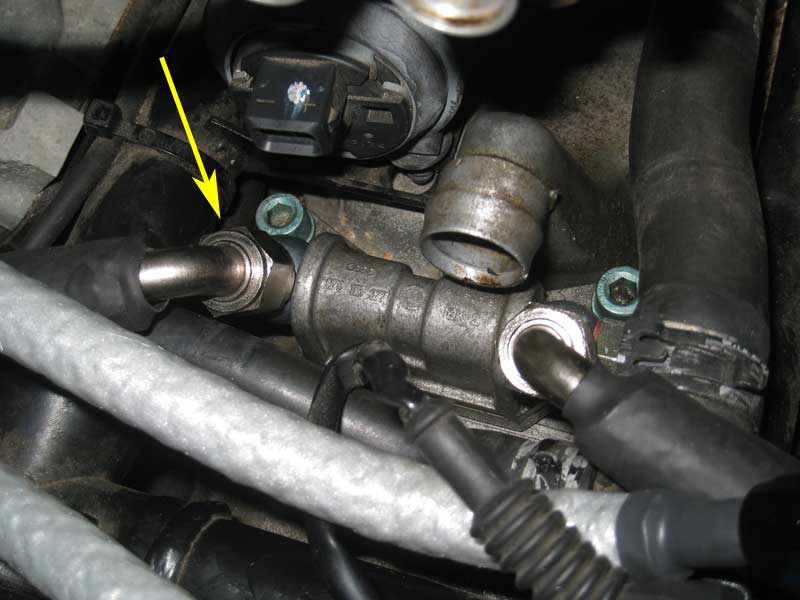 Shown below is how the lines are attached to the driver side turbo.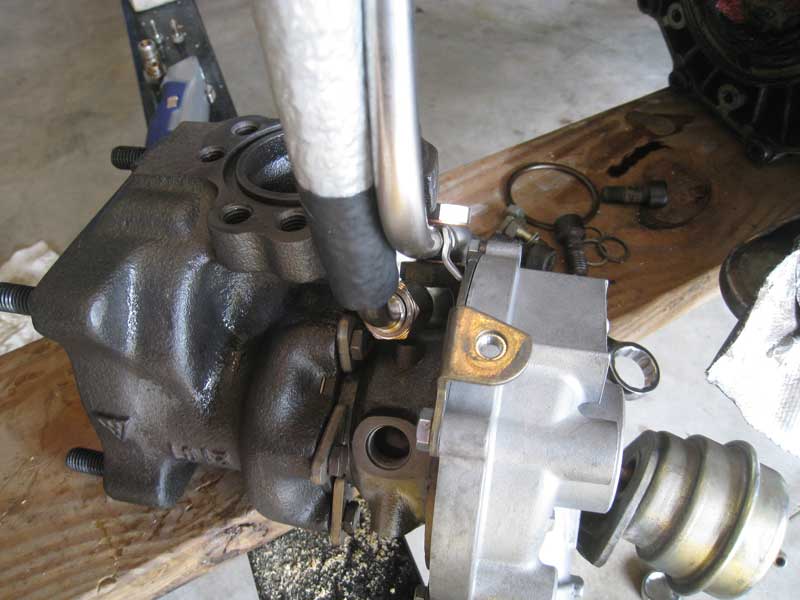 Here are a few additional photos of the oil and wastegate lines after getting them installed.