The Mazdaspeed MX-5 Miata is a 1.8L turbocharged version of the Miata that was made in 2004 and part of 2005 before a fire at the production facility halted the model year run at 1428 units.
The MX5 is my other car when the S4 is undergoing upgrades and has been the subject of a few upgrades itself.  One item that was replaced was the stock FMIC by a BEGi FMIC and with the stock unit lying in my parts pile I decided to compare it to the B5 S4 SMIC units that have been flowed previously.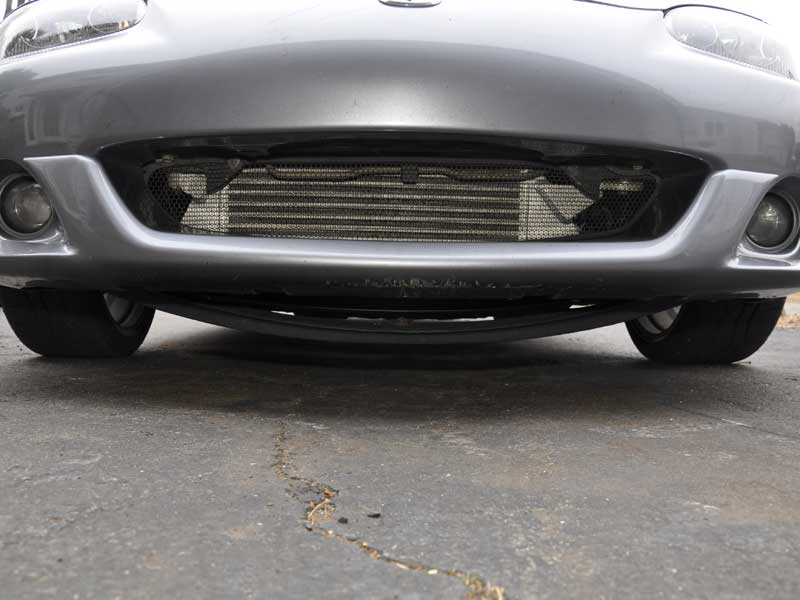 The MX-5 stock FMIC could pass for one of the B5 S4 oem SMIC's if you weren't looking too hard.
The dimensions for the two intercoolers are:
MX-5: 8.25″ (w) x 8.5″ (h), 70.1 sq in (frontal area)
B5 S4: 6.75″ (w) x 9″ (h), 60.75 sq in (frontal area)
Core depth:
MX-5: 2-9/16″
B5 S4: 2-11/16″
The fin and charge row specs are:
MX-5: 8mm (w) fin row, 5mm (w) charge row, 16 charge rows, 134 fins
B5 S4: 6mm (w) fin row, 9mm (w) charge row, 11 charge rows, 110 fins
The Results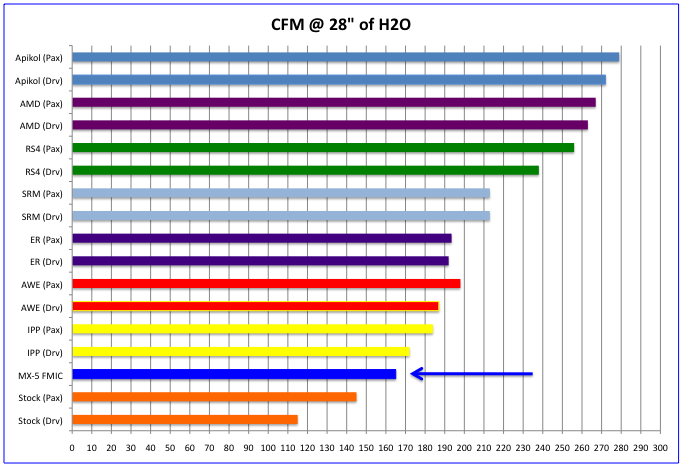 A nice aspect of the MX-5 FMIC is that the design of the end tank allows a clear view of the internal fin density.  This is something that cannot be viewed on the B5 S4 because of the end tank construction.